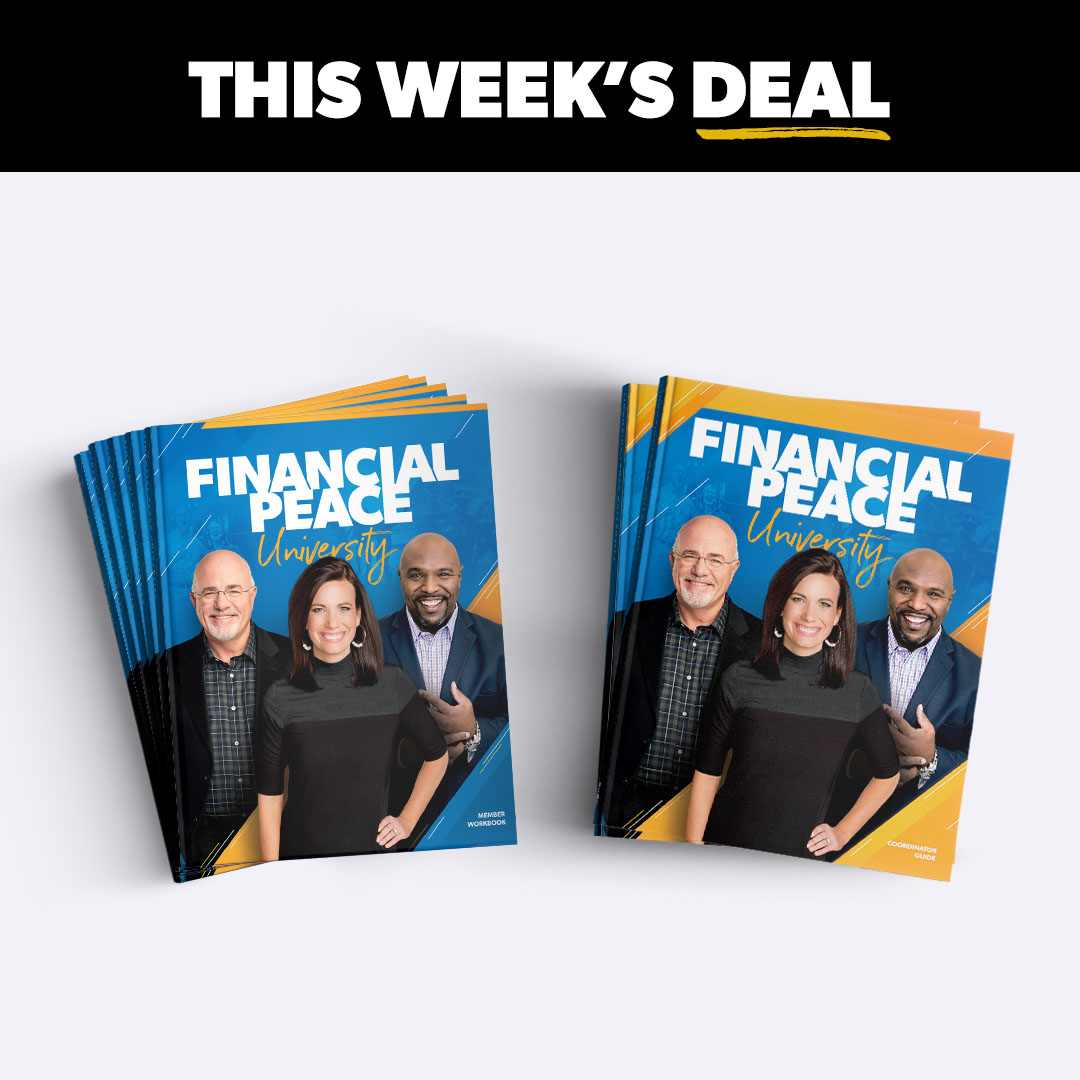 Buy 10 FPU, Get 2 Free
The biggest discount of the season is back!
Description
Buy 10 sets of FPU class member materials and get 2 free. That's more than $200 in savings for you and your members. And if you order today, you'll be first in line to have the latest materials, featuring the all-new Lesson 9! Each set of materials includes one workbook plus a free one-year membership to financialpeace.com, a digital resource center full of tools to help you stay on track.

FAQs
What's included in this bundle?
Buy 10 FPU, Get 2 Free includes 12 sets of Financial Peace University class member materials for the price of 10. Each set of materials includes everything a family needs to attend your Financial Peace University class, including a hardcover workbook, and a FREE one-year membership to financialpeace.com (which includes a one-year membership to the premium budgeting software EveryDollar-Plus, which tracks spending in real time). Lesson videos, digital tools (like the Debt Snowball tool), PDF worksheets, audio files, additional courses (The Legacy Journey and Smart Money, Smart Kids), and more are included in the membership to financialpeace.com.
Will this bundle include the most up-to-date materials?
Yes, this bundle includes newly-updated lesson 9, titled "Outrageous Generosity." Lesson 9 will have a brand-new video featuring Dave, Chris and Rachel, and powerful new testimonies. There will also be new testimonials and stories added to Lessons 5–8, but none of the teaching content will change for these lessons.
When will the updated lesson 9 be available on financialpeace.com?
On August 1, we'll add the updated Lesson 9 video and worksheets to financialpeace.com.
Do I need to exchange my current FPU member materials for the updated version?
We have made some really exciting updates to lesson 9 that make the video lesson and message more engaging and impactful for FPU members. If you already have materials for your upcoming class and don't wish to purchase the newest version, you can print off the materials and download them free of charge on financialpeace.com. However, this bundle provides a great opportunity to get the latest materials at a significant discount.