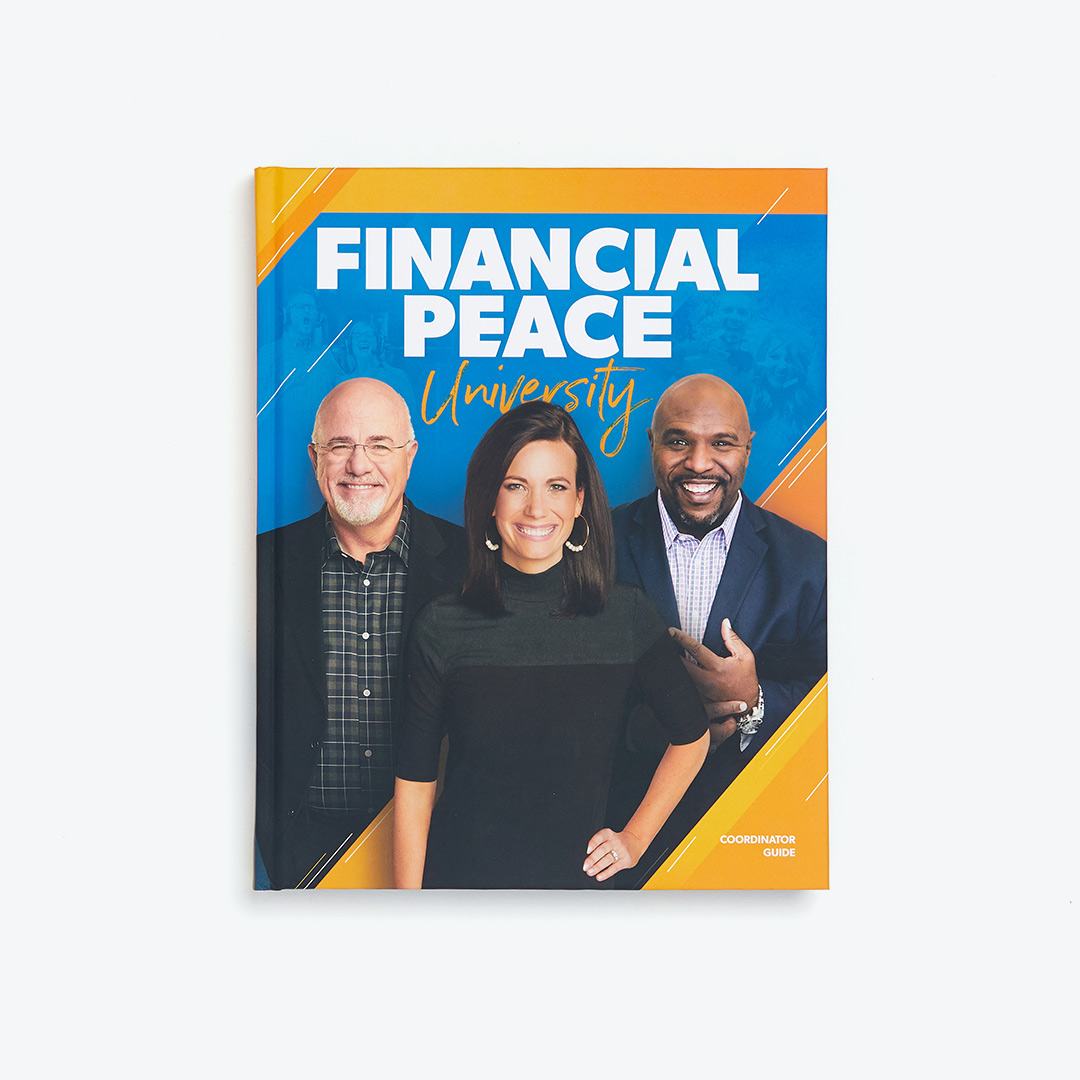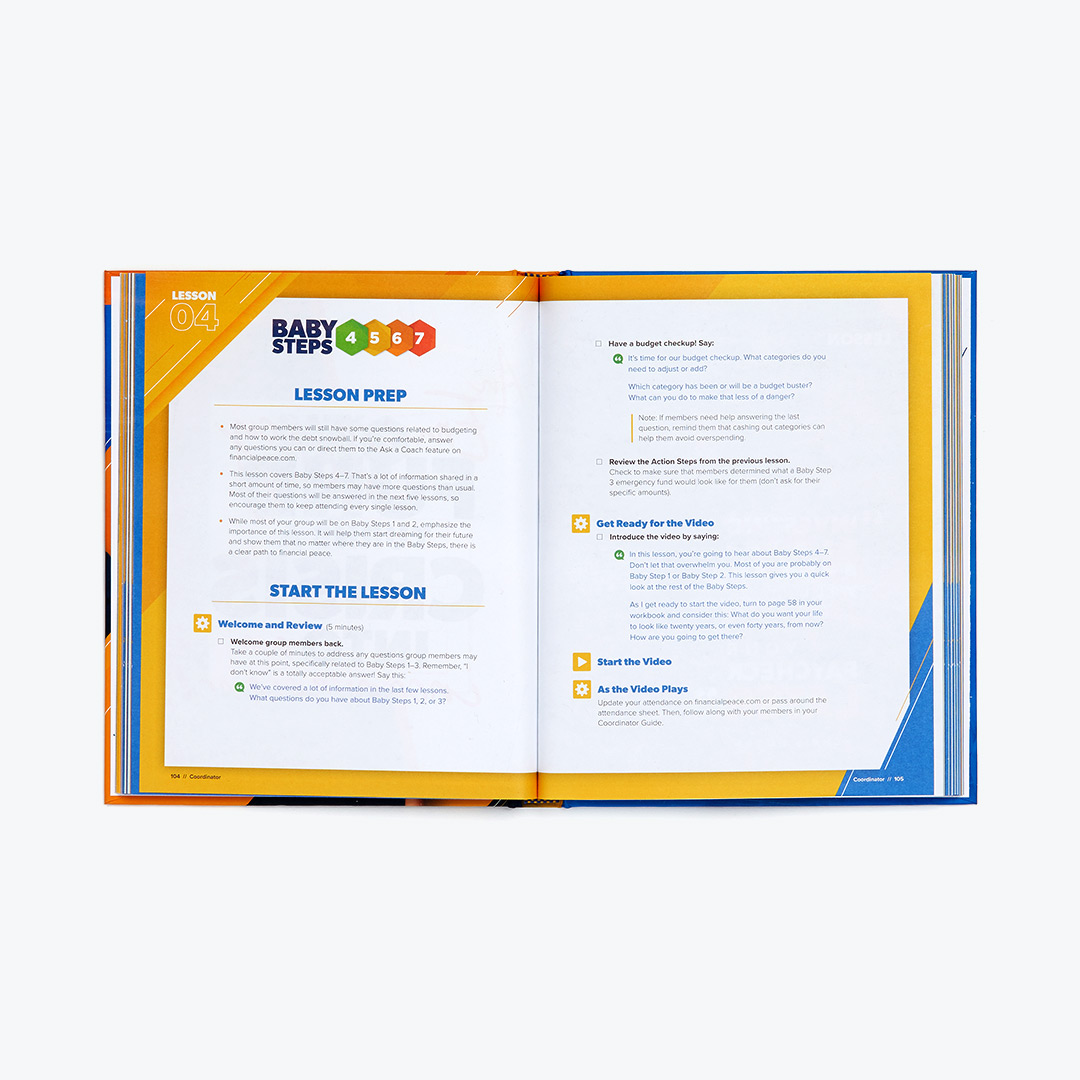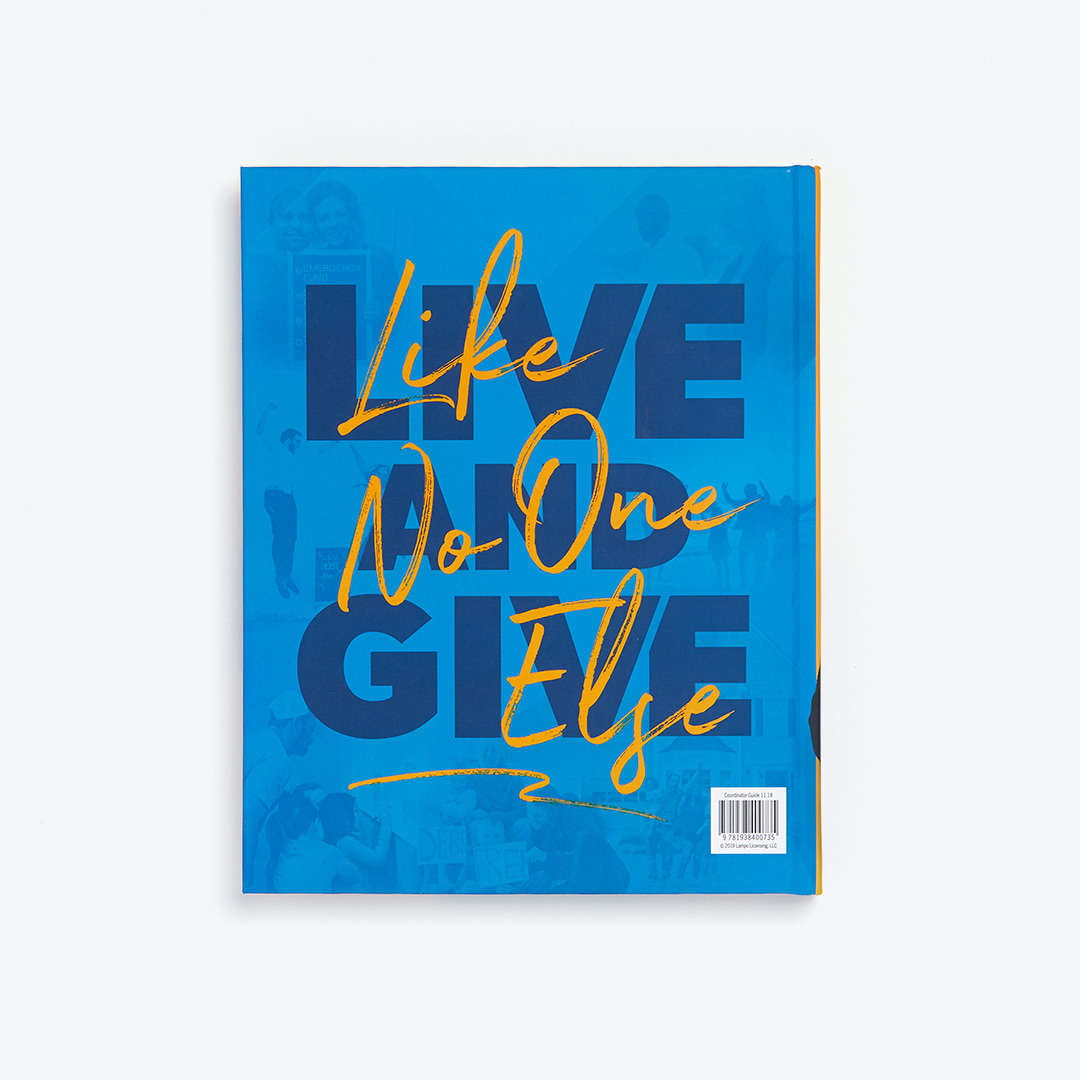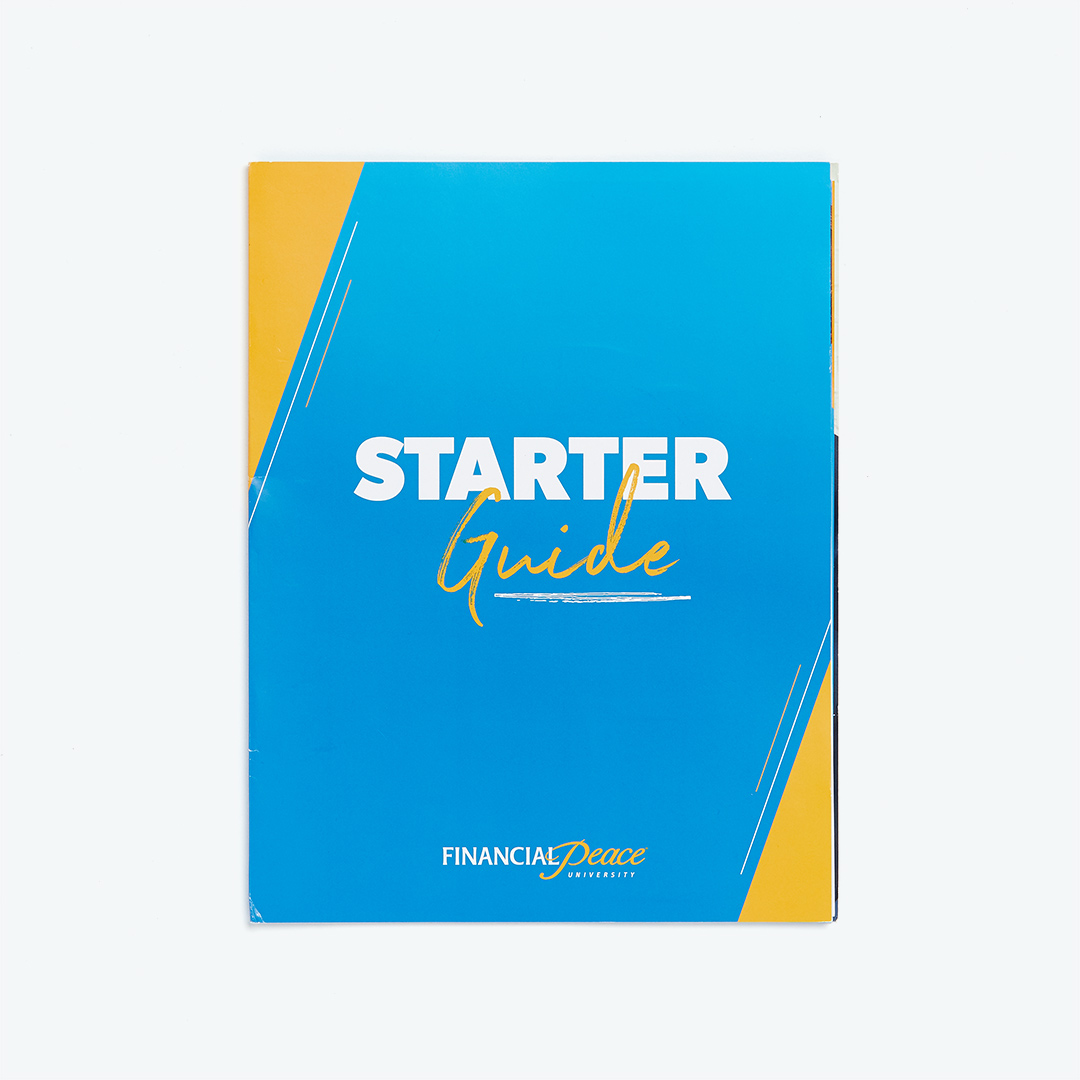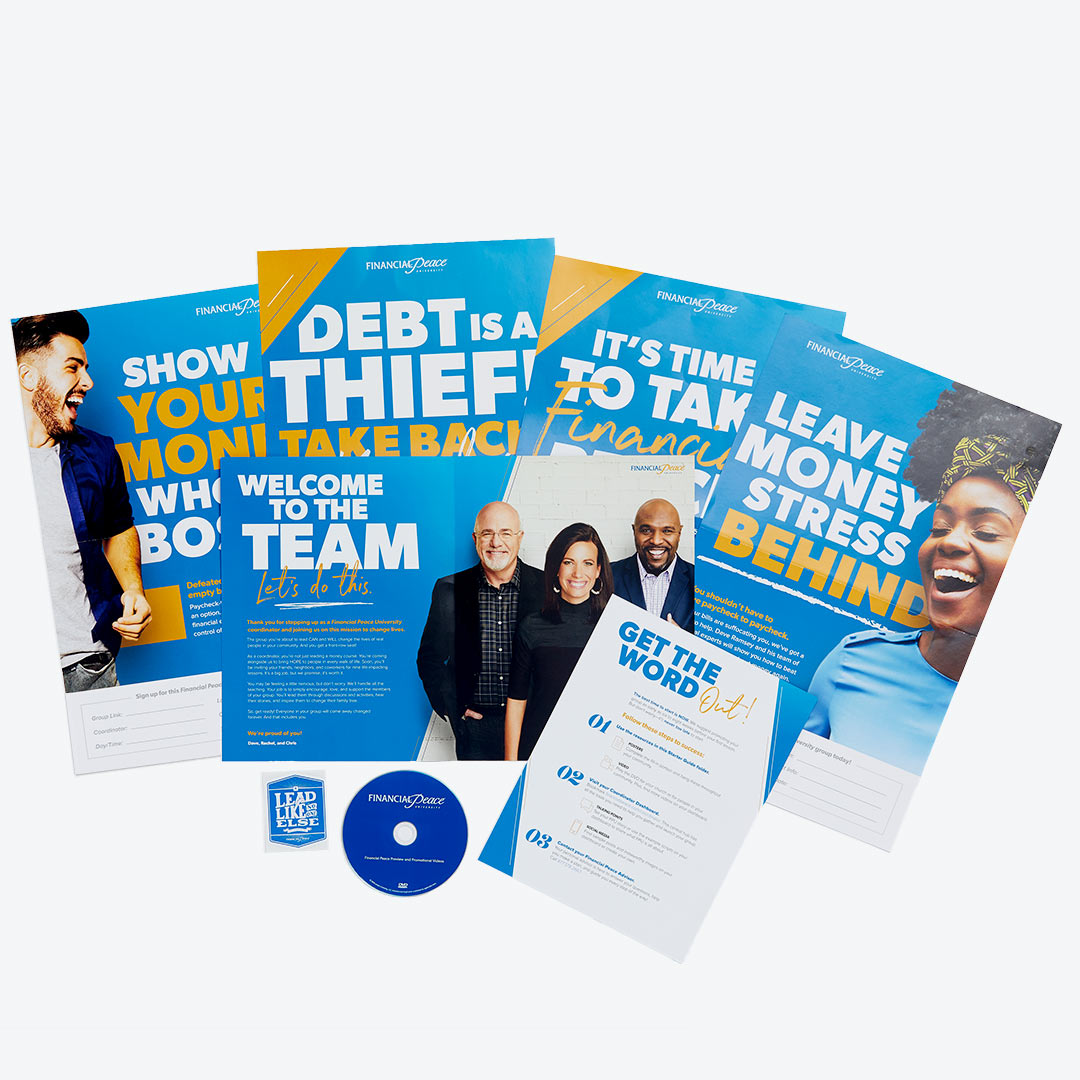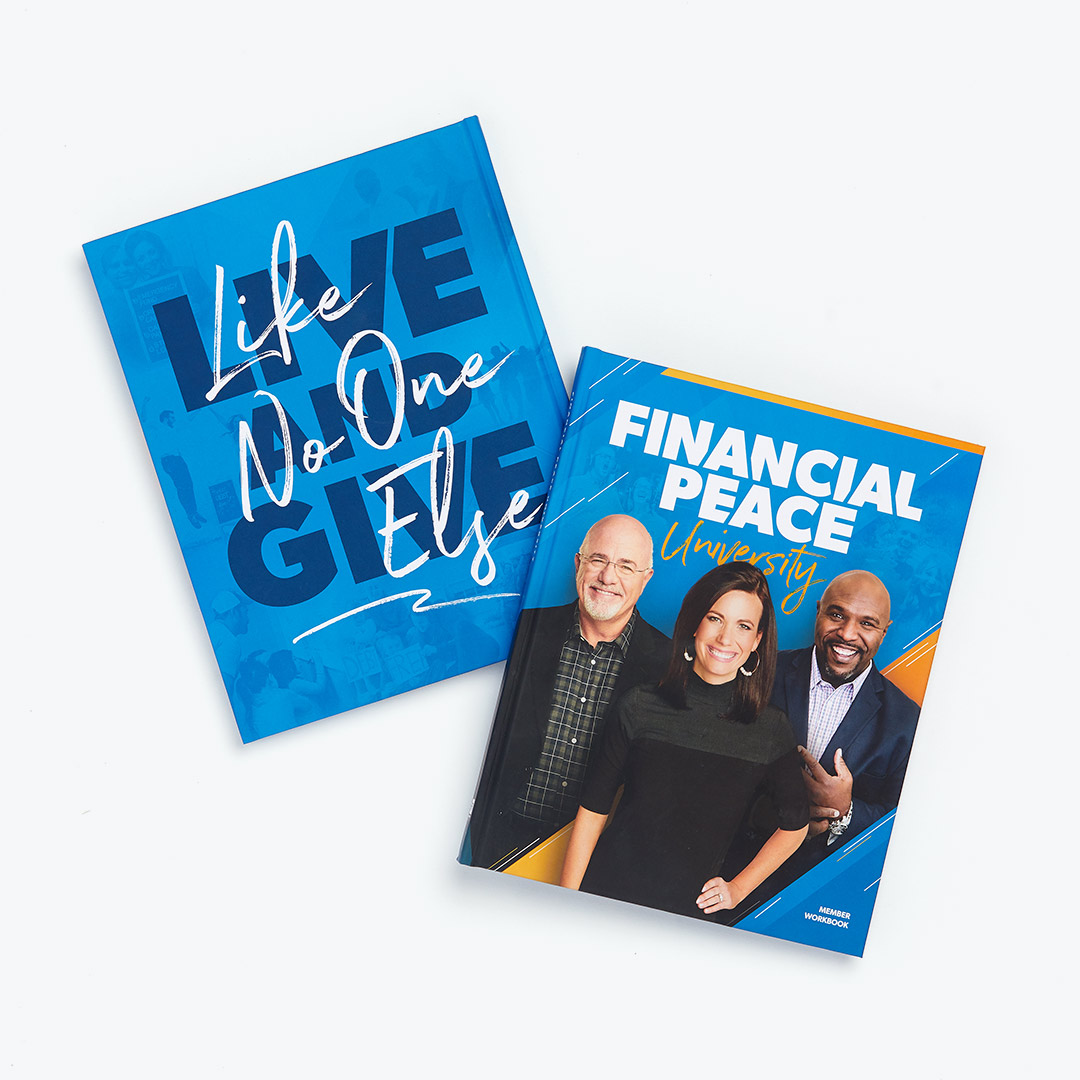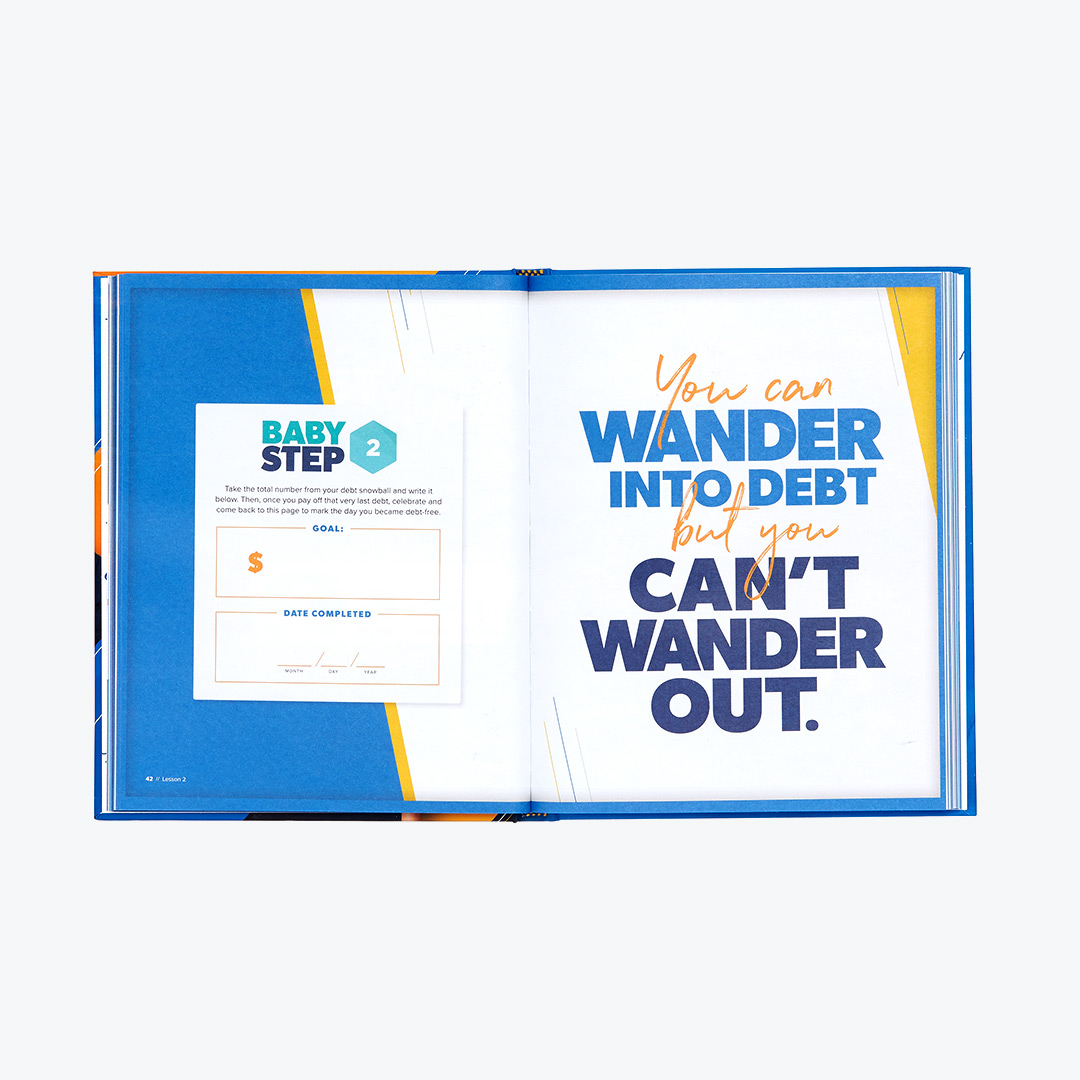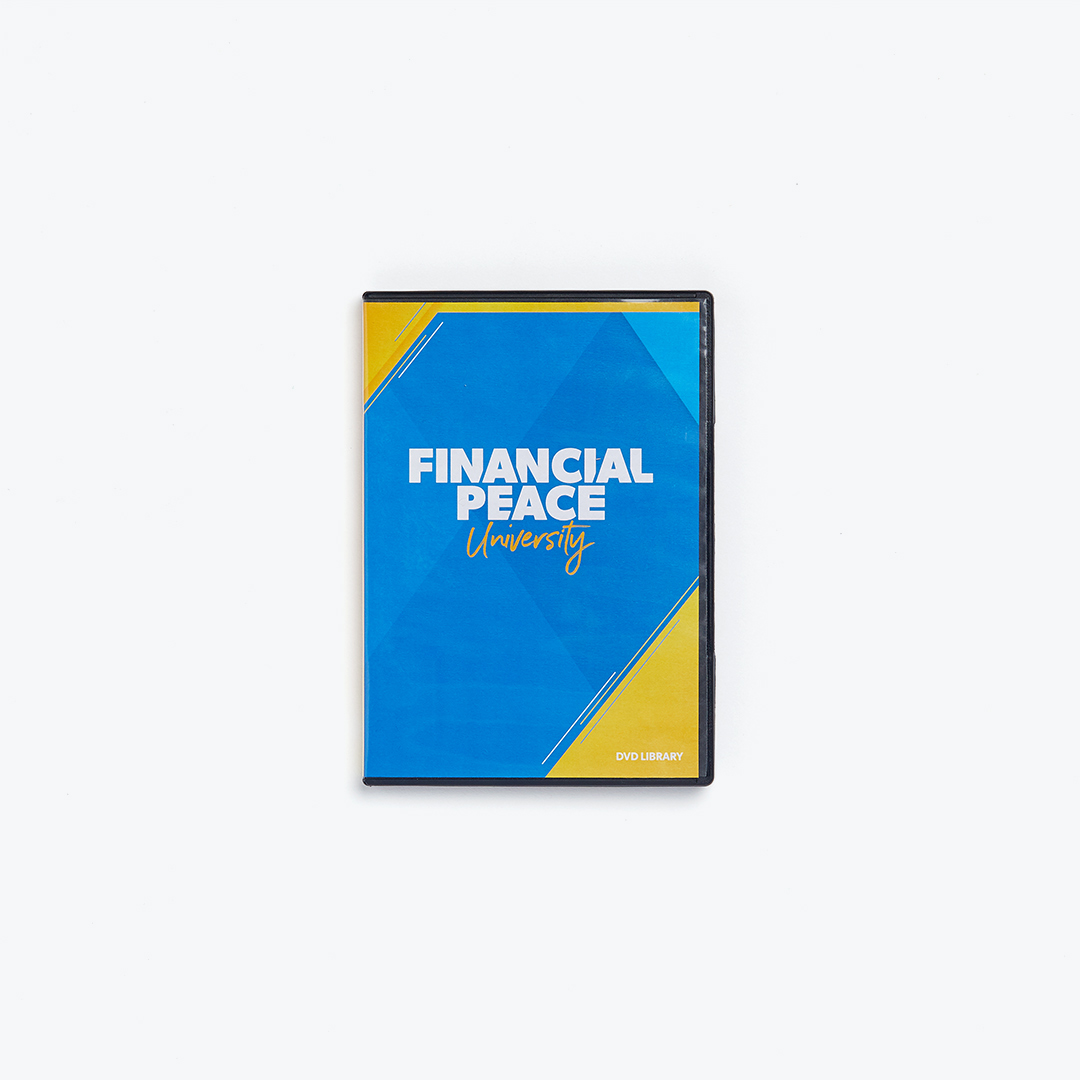 Financial Peace University - Leader Materials
Now on preorder to arrive by July 31.
PLEASE NOTE: This is a preorder item. Physical materials will ship and arrive by July 31. You will have immediate access to the digital workbook and resources upon purchase.
Description
Financial Peace University Leader Materials are now on preorder! When you order right now, you'll be first in line to have the latest materials, featuring the all-new Lesson 9.
PLEASE NOTE: This is a preorder item. Physical materials will ship and arrive by July 31. See the Help Center for answers to presale FAQs.
If you wish to purchase for a class starting between May and July, give your advisor a call: 877.378.2667


What is Financial Peace University Leader Materials?
Help Others Win With Money
Financial Peace University leader materials include a DVD library with nine video lessons featuring Dave Ramsey, Rachel Cruze, and Chris Hogan:
Lesson 1: Build a Starter Emergency Fund and Learn How to Budget
Lesson 2: Pay Off All Debt
Lesson 3: Save a Fully Funded Emergency Fund
Lesson 4: Invest for the Future and Build Wealth
Lesson 5: Buyer Beware
Lesson 6: The Role of Insurance
Lesson 7: Retirement Planning
Lesson 8: Real Estate and Mortgages
Lesson 9: Living and Giving Like No One Else
Additional Course: Teach your kids to make wise financial decisions (six lessons)
Additional Course: Truly live and leave a legacy for generations to come (six lessons)
What Else Is Included?
We've Made Leading a Group Easier Than Ever!
Lead Each Lesson With Confidence
Start and end each weekly lesson with insider tips and teaching prompts found in the comprehensive Leader Guide.
Promote Your Group—Like A BOSS!
Our new "Starter Guide," includes both print and digital promotional tools, including posters, a promo DVD, social media graphics, talking points and more.
When you use your Financial Peace University Leader Materials as a Coordinator, you unlock these added benefits:
Manage Your Group From Anywhere
Message group members, take attendance, track debt paid-off and credit cards cut-up—even print out graduation certificates from your personalized Coordinator Dashboard, accessible from your desktop or mobile device
Crush Your Monthly Budget—in Real Time
Enjoy the benefits of tracking spending and saving money—anytime, anywhere—with EveryDollar Plus (a $99 value), the premium version of our budgeting tool designed for Financial Peace University.
Enjoy a FREE Membership to FinancialPeace.com
FinancialPeace.com is a digital resource center that equips you with the tools to stay on track with your money goals. Tools include:
Dave Ramsey's Debt Snowball Calculator
Emergency Fund Planner
Investing Calculator
Mortgage Calculator
Ask a Financial Coach (real financial coaches answer your questions in real time)
Livestreams of select live events
Additional courses