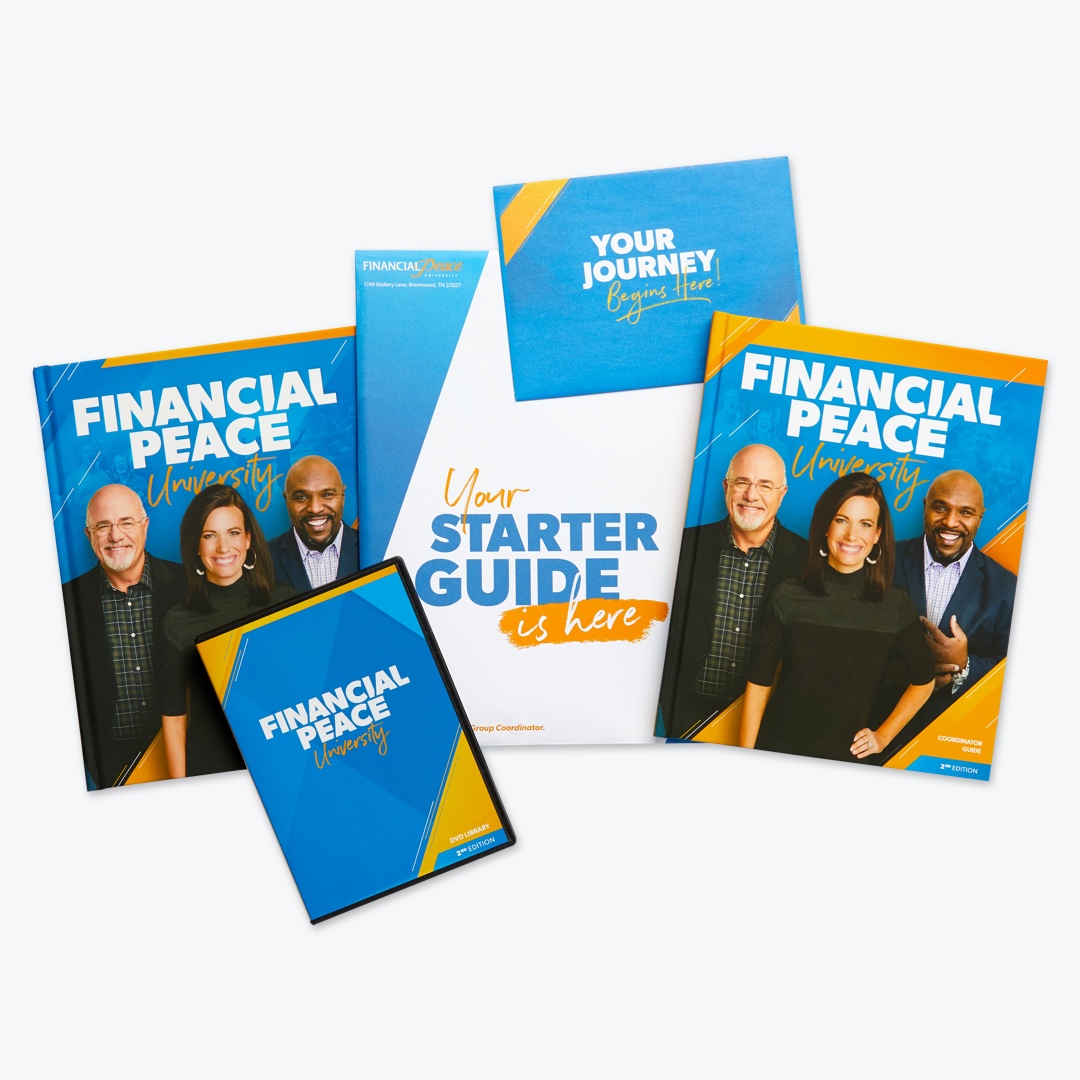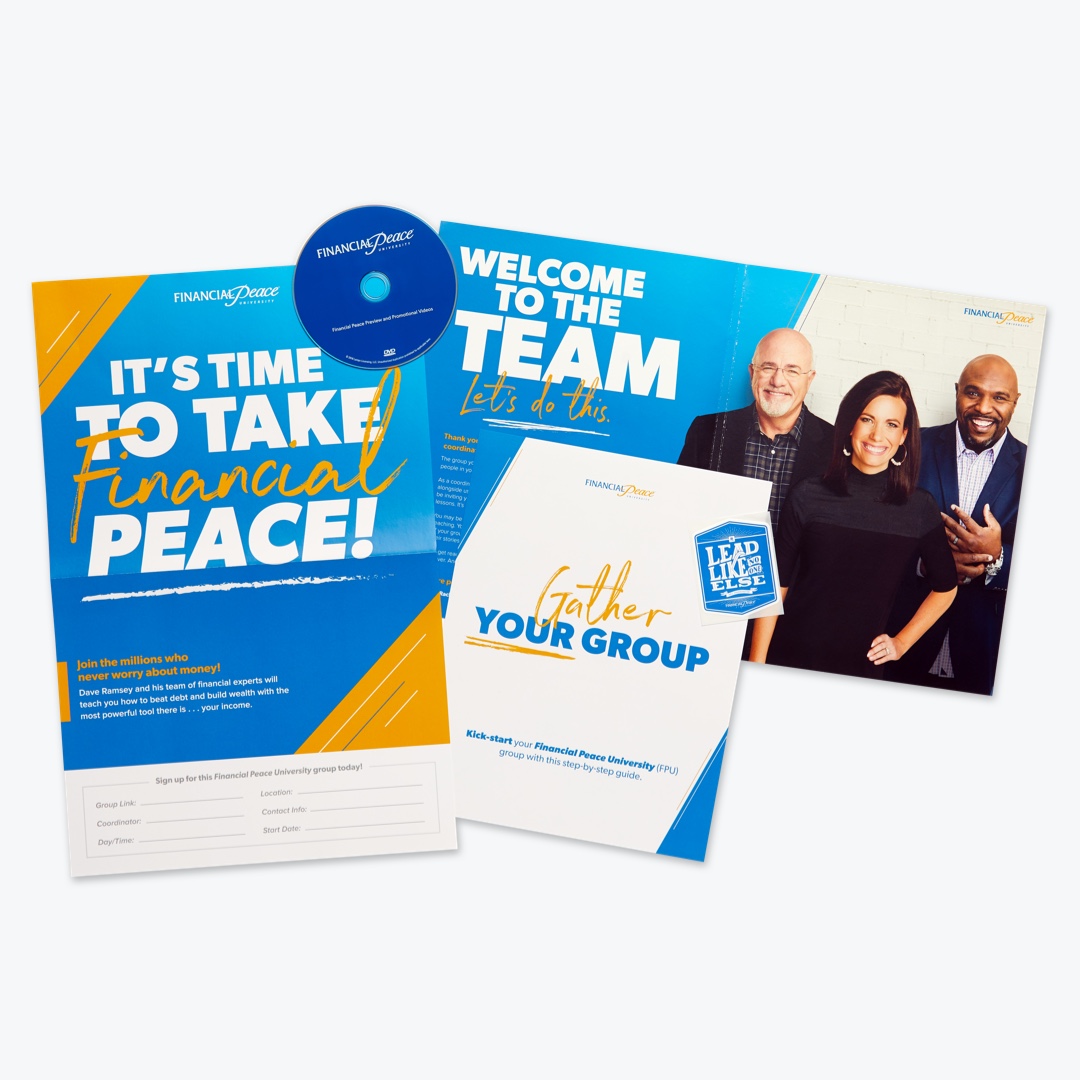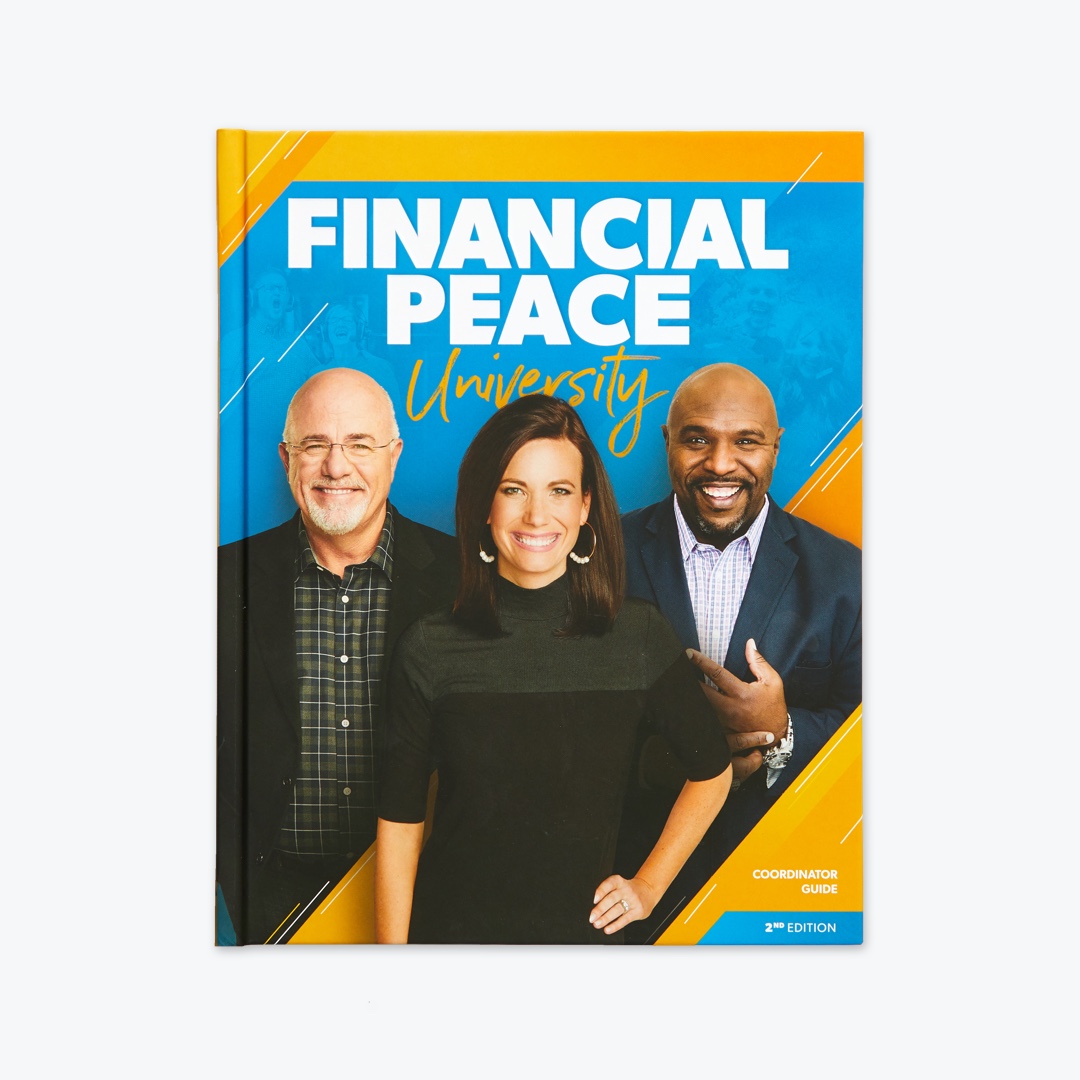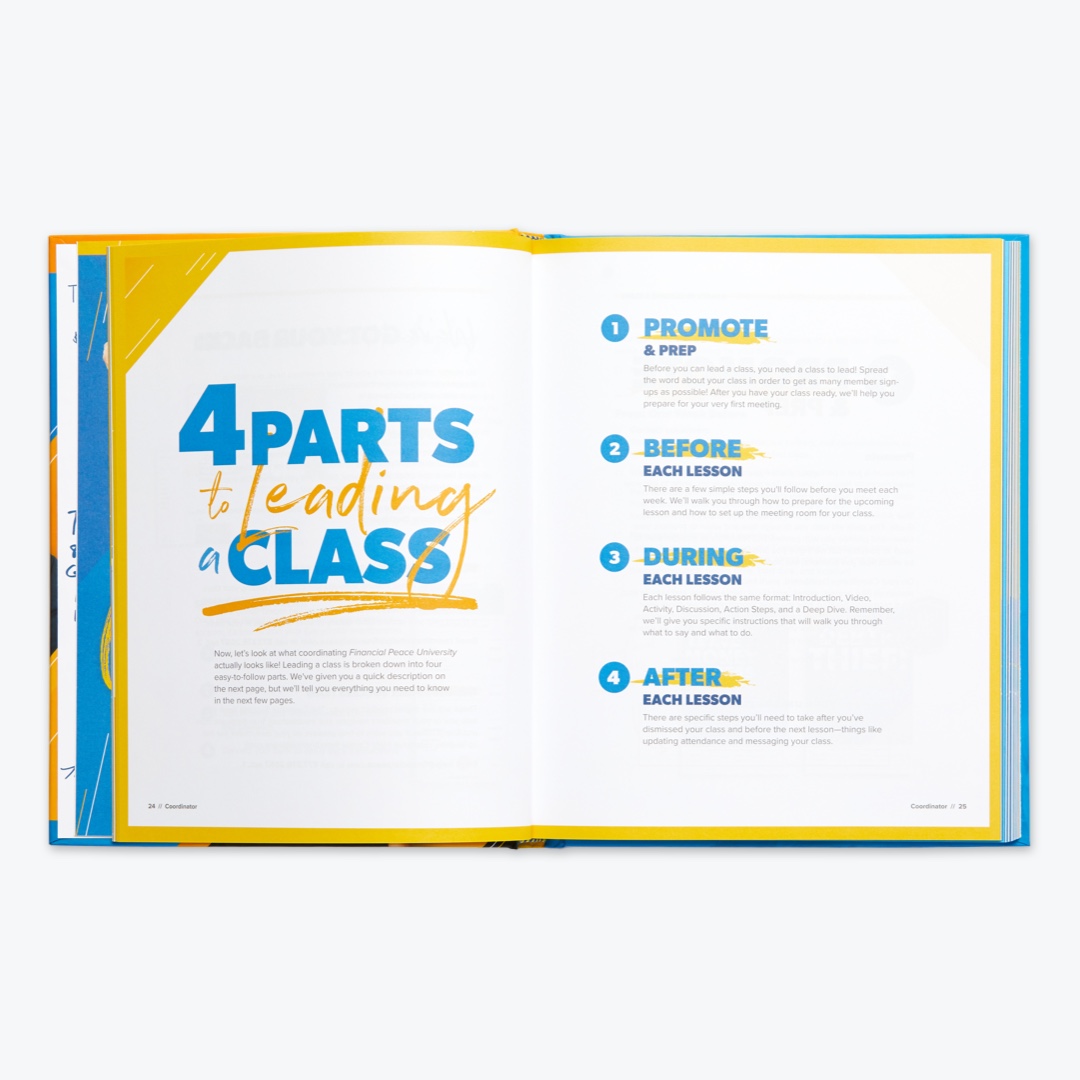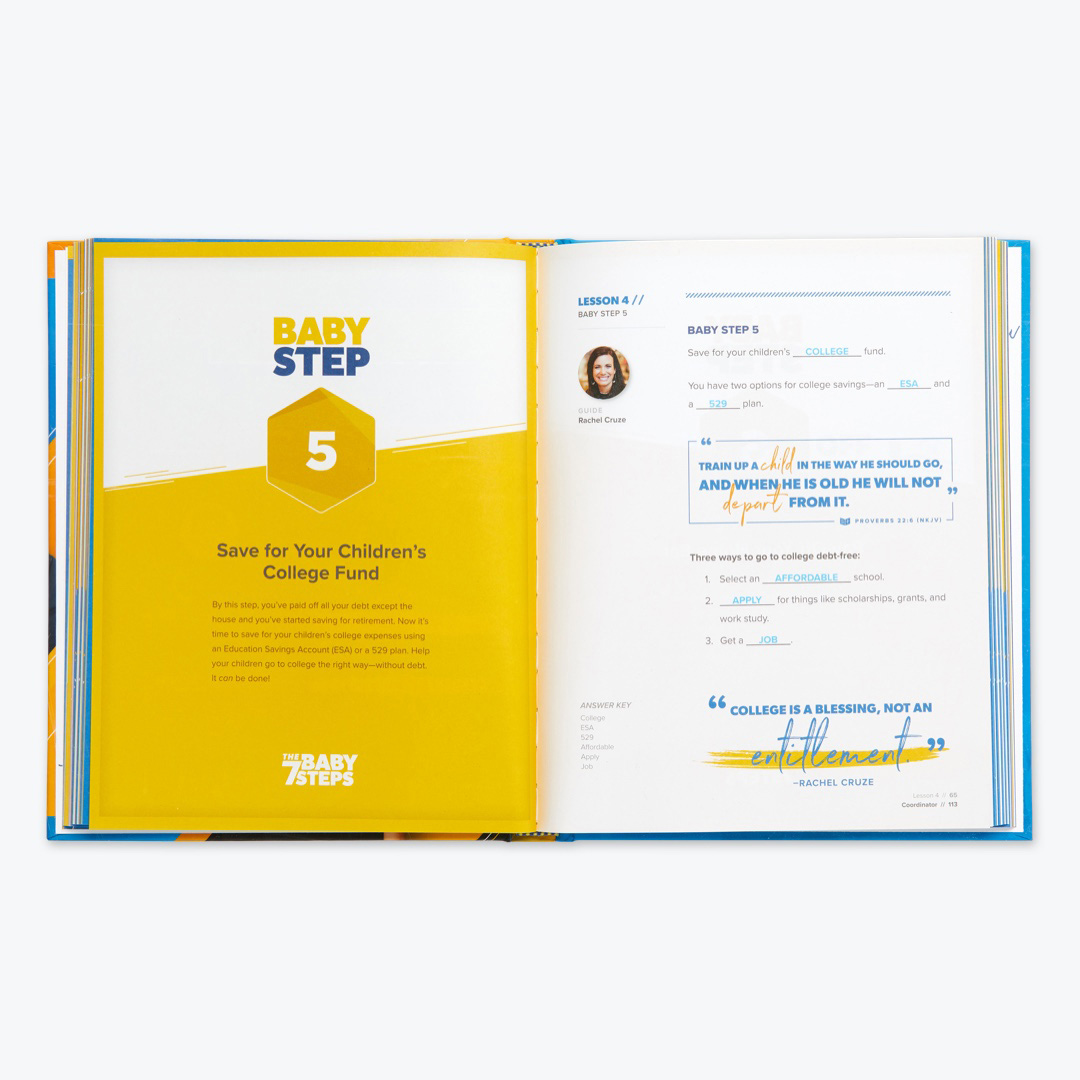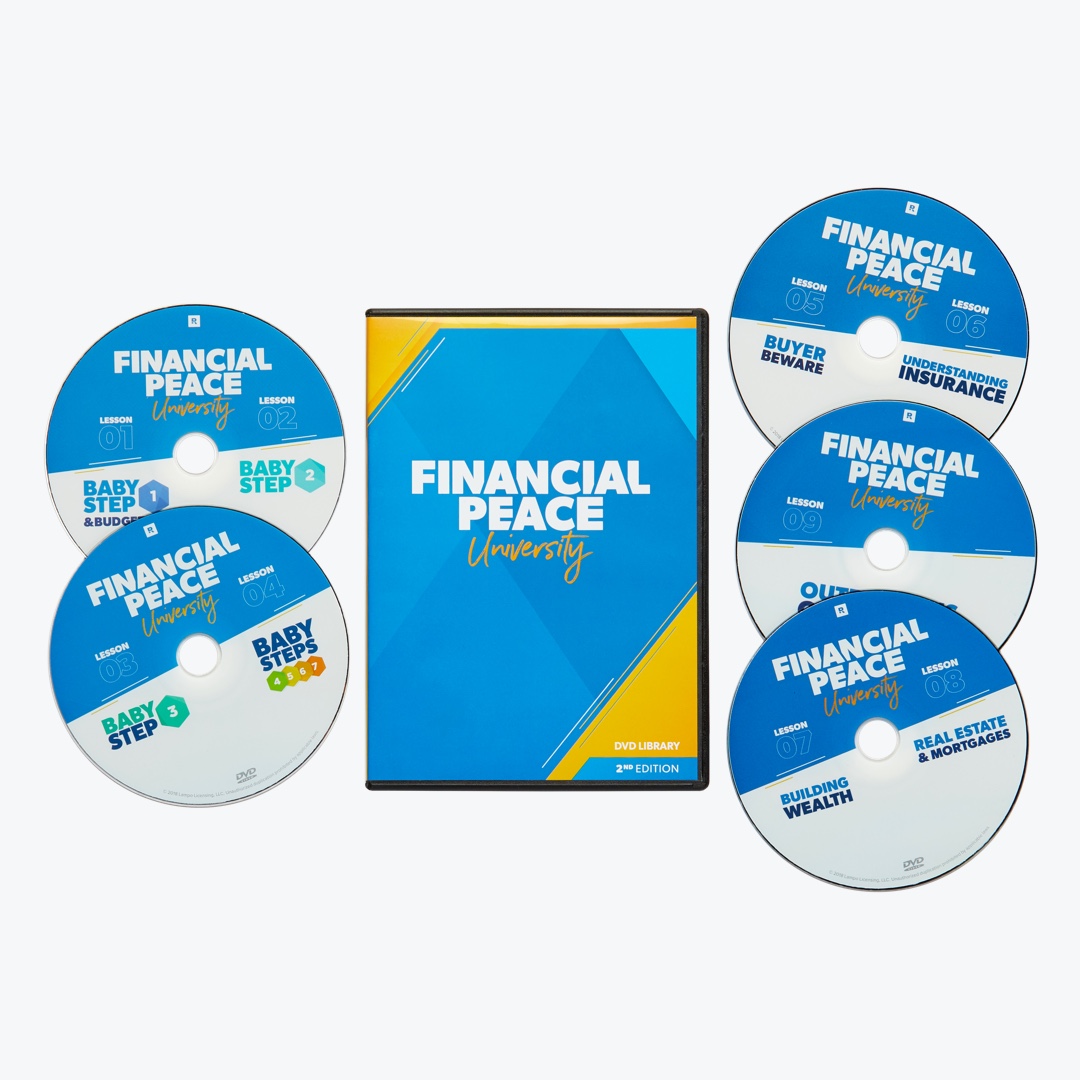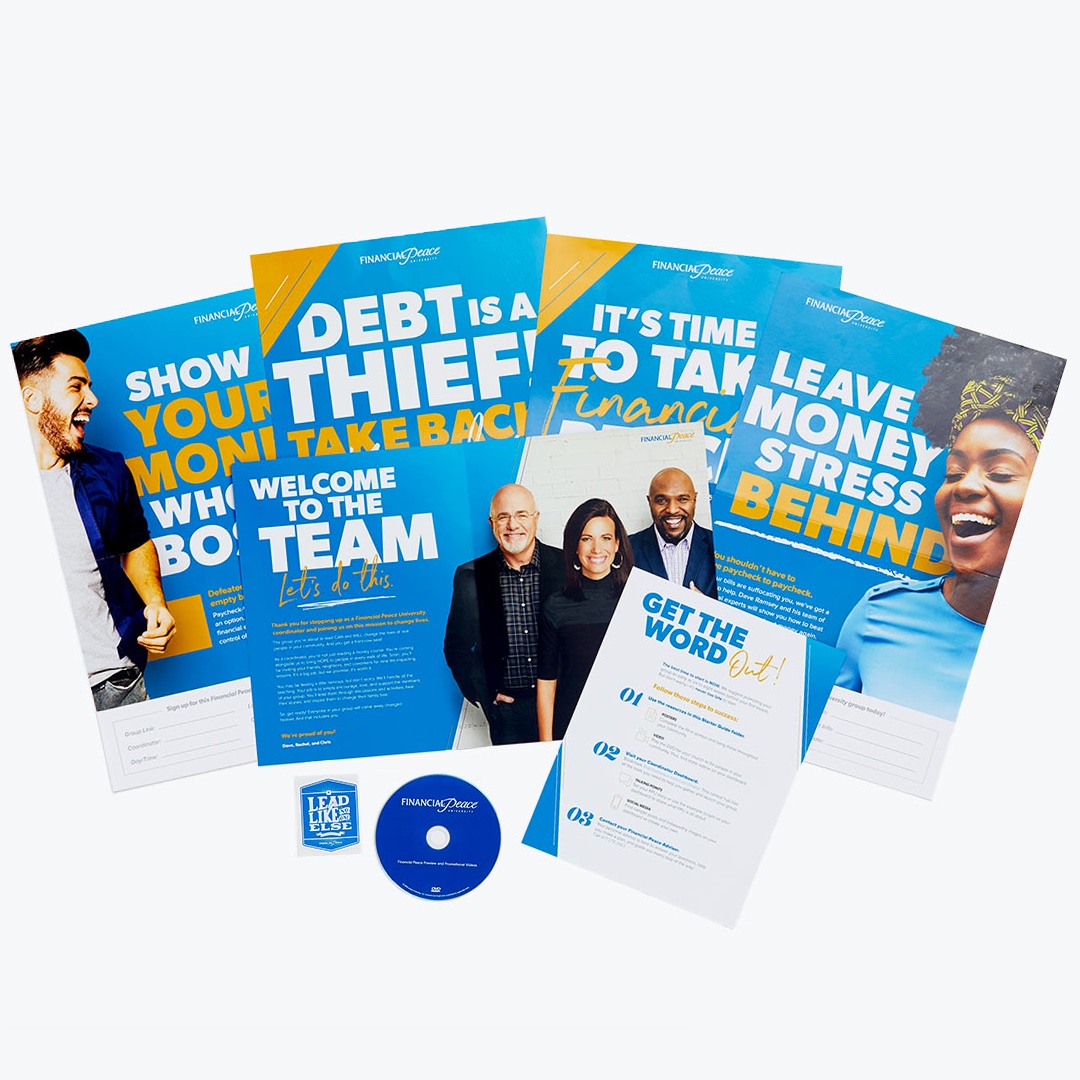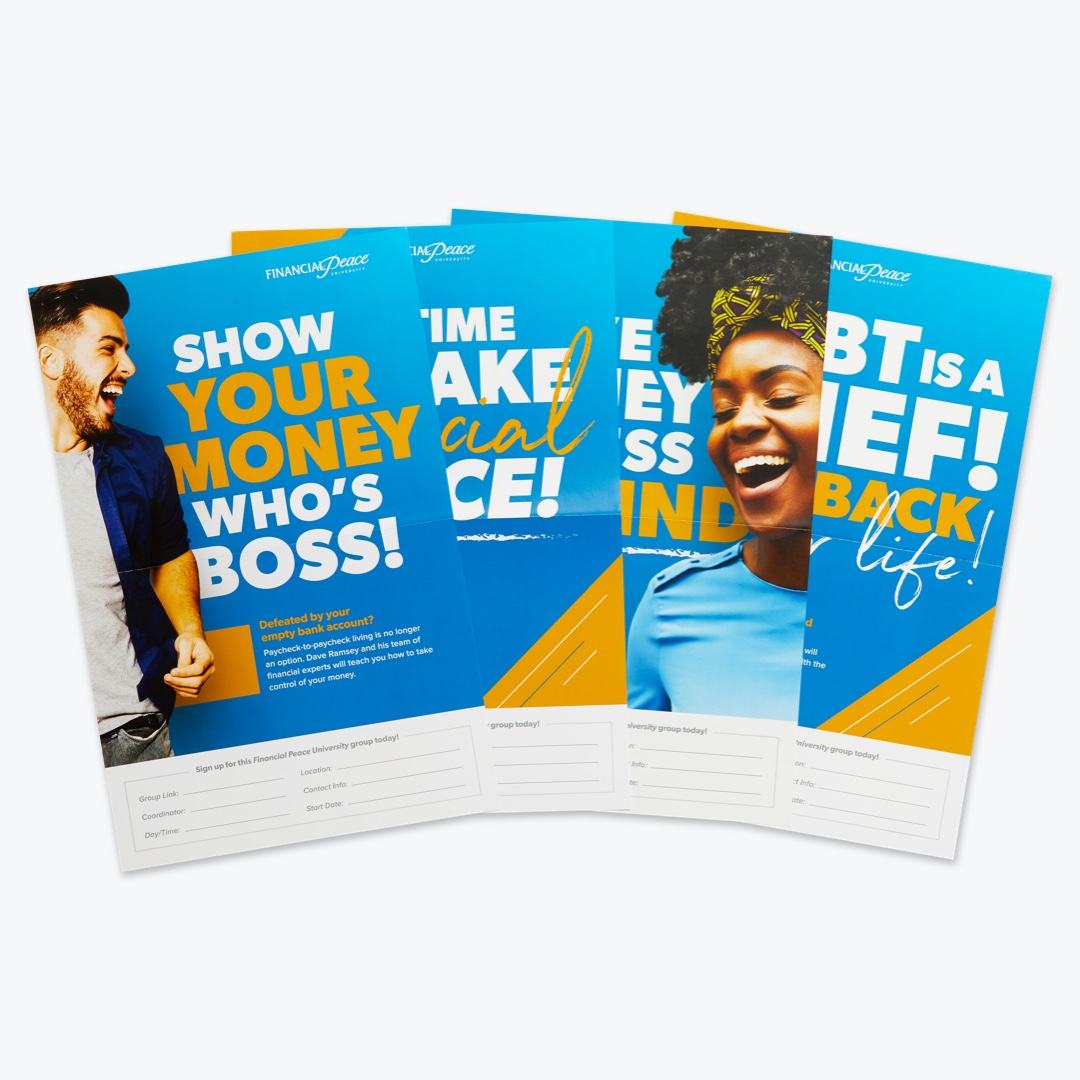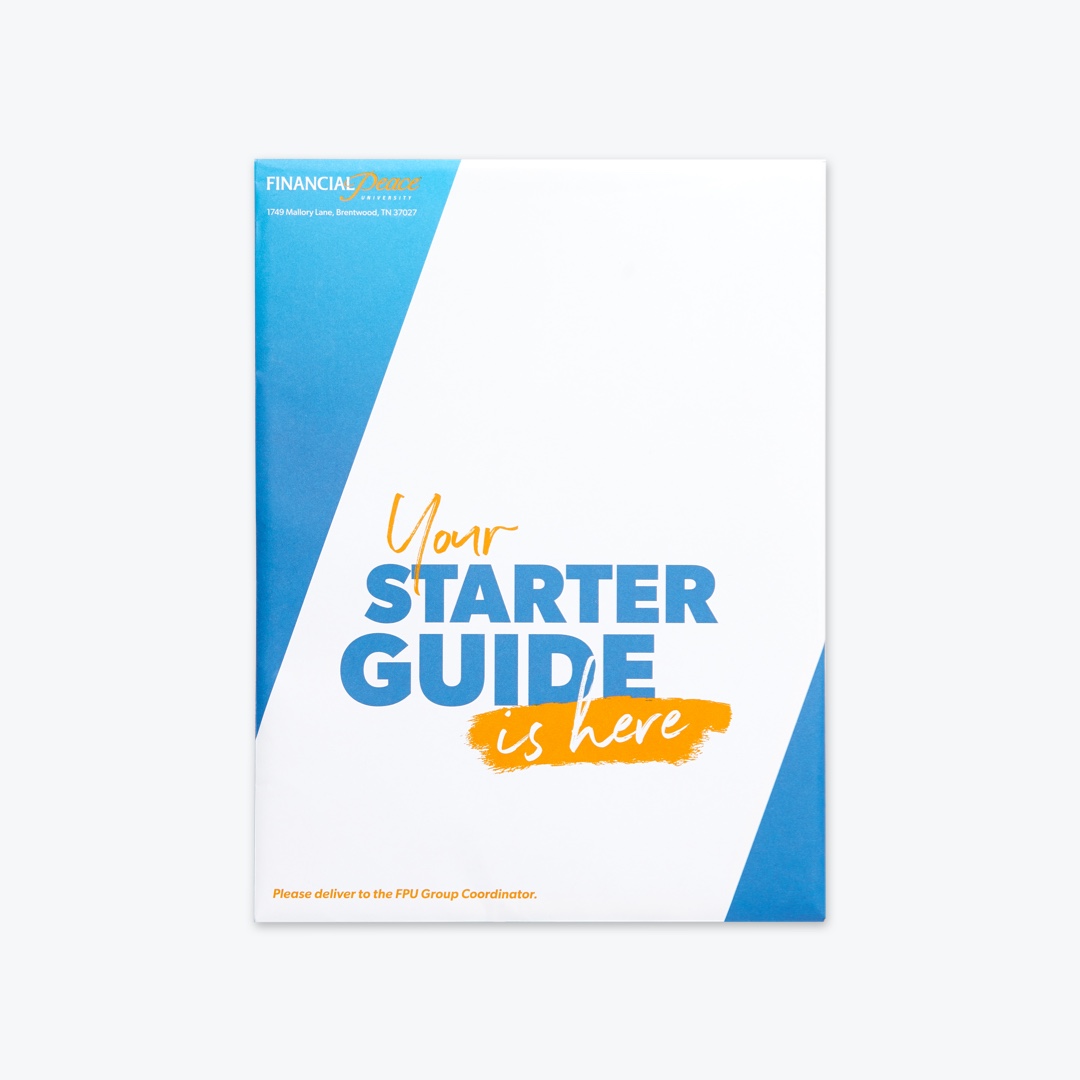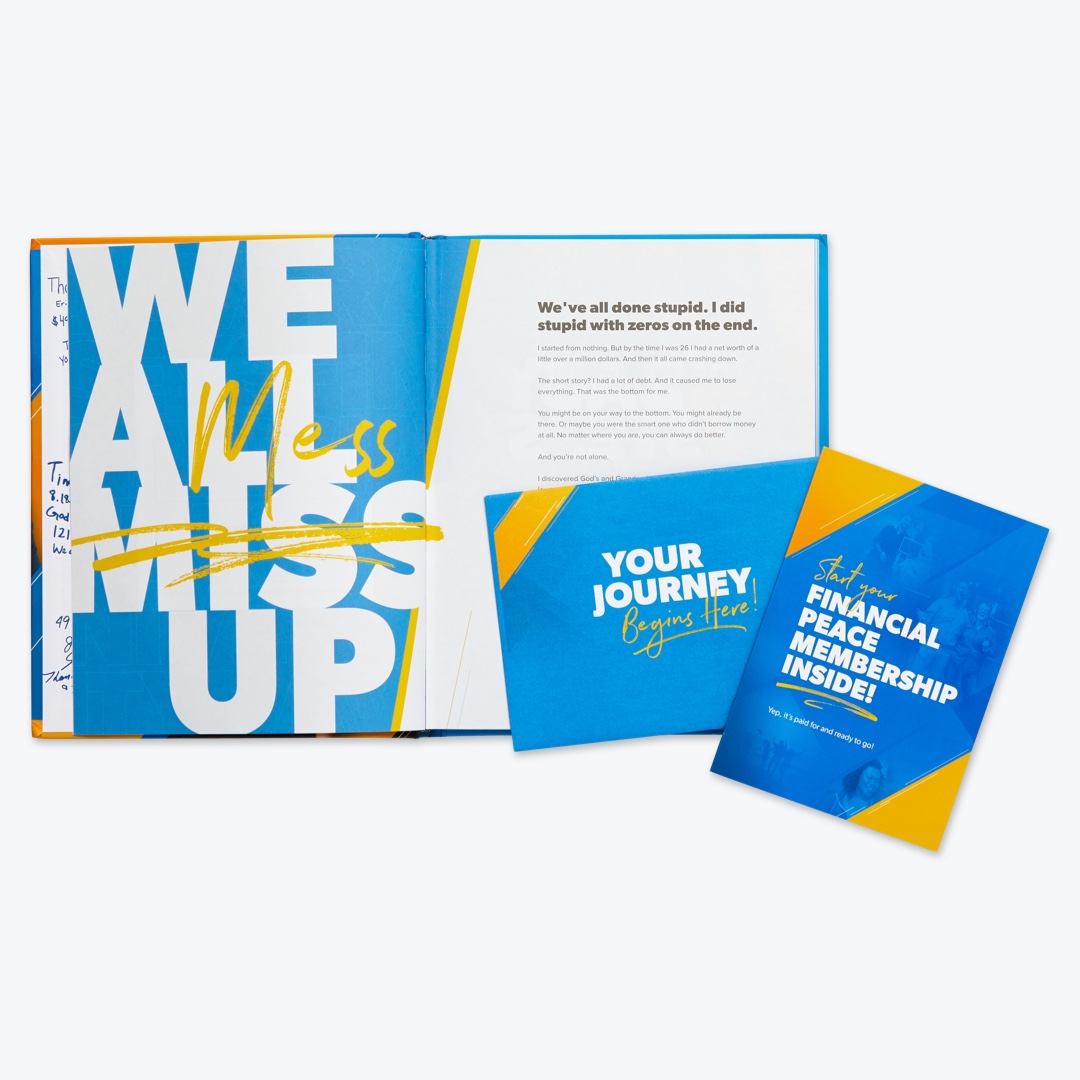 Financial Peace University - Leader Materials
Everything you need to lead a class!
Description
What are the Leader Materials?
As Dave says, Financial Peace University is best experienced within a group setting. That's where real life change occurs. It's easier than ever to lead a Financial Peace University group with our new Leader Materials, which contain everything you need to help people win with money. Never taken Financial Peace University before? No problem—40% of our coordinators experience the course for the first time while leading a group and you can, too.
What's Included:
12 months of access to financialpeace.com

Includes access to the Coordinator Dashboard, with tools for managing your group, digital promotional resources, group snapshot, and more.
Also includes the group member experience, with all nine video lessons, tools, courses, budgeting forms, and ongoing access to financial coaches.

Coordinator workbook

The all-new coordinator workbook follows along with each video lesson, highlighting valuable information plus tips for facilitating your group.


Lesson DVD

The video teaching makes up the backbone of Financial Peace University. Your lesson DVD includes all nine videos, featuring four brand new lessons.


Starter Guide

The "Starter Guide" includes print and digital resources for promoting your group.


12 months of access to EveryDollar Plus

Save money and tackle payments with the world's best budgeting tool, included as part of your leader membership! It's the perfect budgeting companion designed to put the principles of Financial Peace University into practice. Plus, it syncs across devices and connects to your bank, keeping everything up-to-date!


Additional courses for different life stages

FinancialPeace.com now includes special bonus courses: Smart Money Smart Kids and The Legacy Journey.


Access to Ramsey Event livestreams

Our events are world class, motivational, life-changing, and transformative. As a Financial Peace University coordinator, you'll have access to the livestream of these incredible events for free!


Dave Ramsey's Complete Guide to Money e-book

This book will provide practical answers to the "How?" "What?" and "Why?" questions about money.
FAQs
What's included in the Leader Materials?
The Leader Materials include everything you need to promote and lead your next Financial Peace University class. This includes a hardcover Coordinator Guide with pro tips and prompts at the start and end of each lesson, a DVD library with all nine lessons (including the newly-updated lesson 9), the Starter Guide with print and digital promotional tools, and a FREE 12-month membership to financialpeace.com, which includes 12-months access to premium budgeting tool EveryDollar-Plus.
Will the Leader Materials include the most up-to-date materials?
Yes, the Leader Materials include the newly-announced and updated lesson 9, titled "Outrageous Generosity." Lesson 9 will have a brand-new video featuring Dave, Chris and Rachel, and powerful new testimonies. There will also be new testimonials and stories added to Lessons 5–8, but none of the teaching content will change for these lessons.
When will the updated lesson 9 be available on financialpeace.com?
On August 1, we'll add the updated Lesson 9 video and worksheets to financialpeace.com.
I purchased Leader Materials the last time FPU was updated. Do I need to exchange them for this updated version?
That depends! If you are new to coordinating FPU, then go ahead and purchase your Leader Materials right here, on the Coordinator Store. If you're a repeat coordinator (or someone purchasing materials on behalf of a coordinator) and you're unsure if you need to purchase new Leader Materials, go ahead and give your Financial Peace Advisor a call at 877.378.2667.