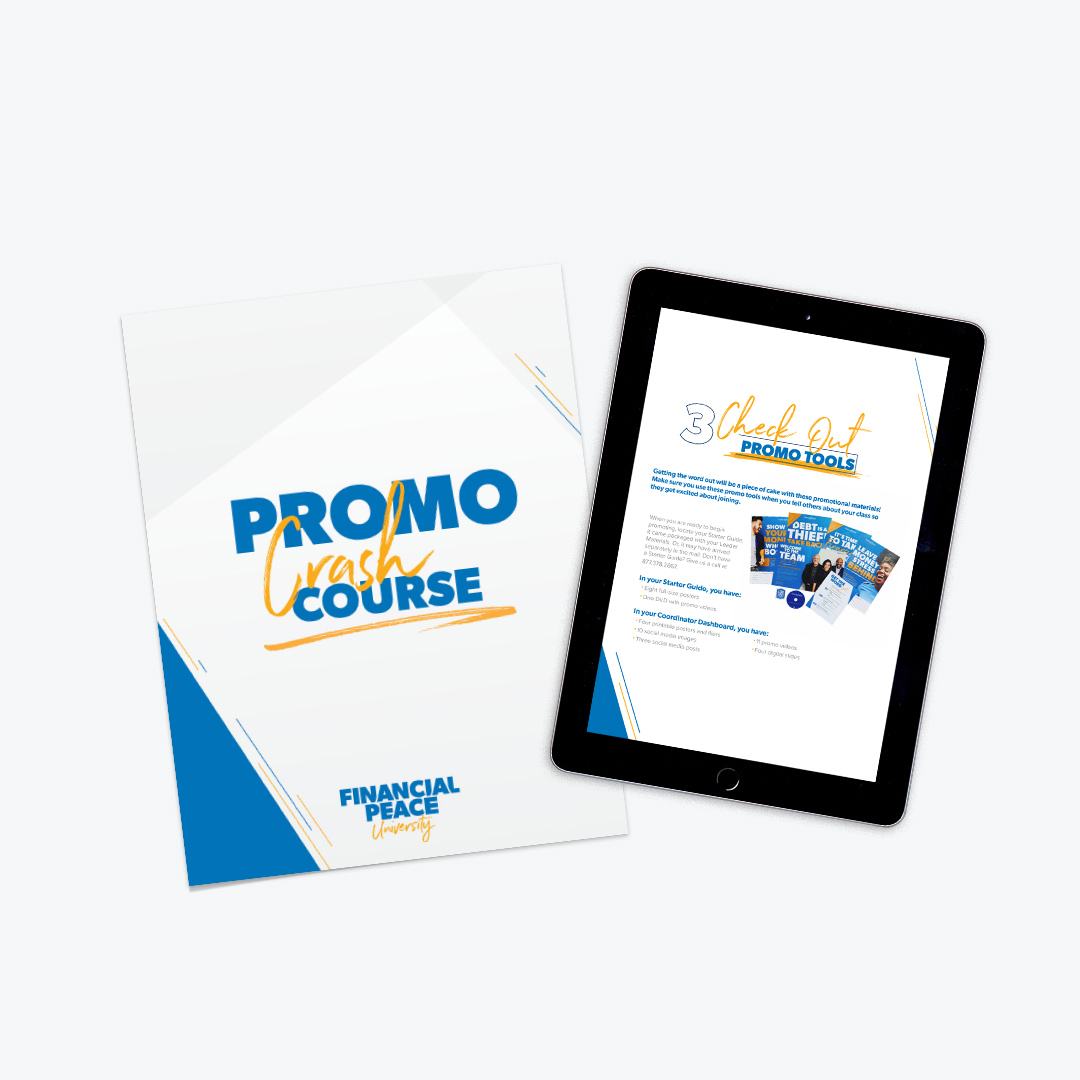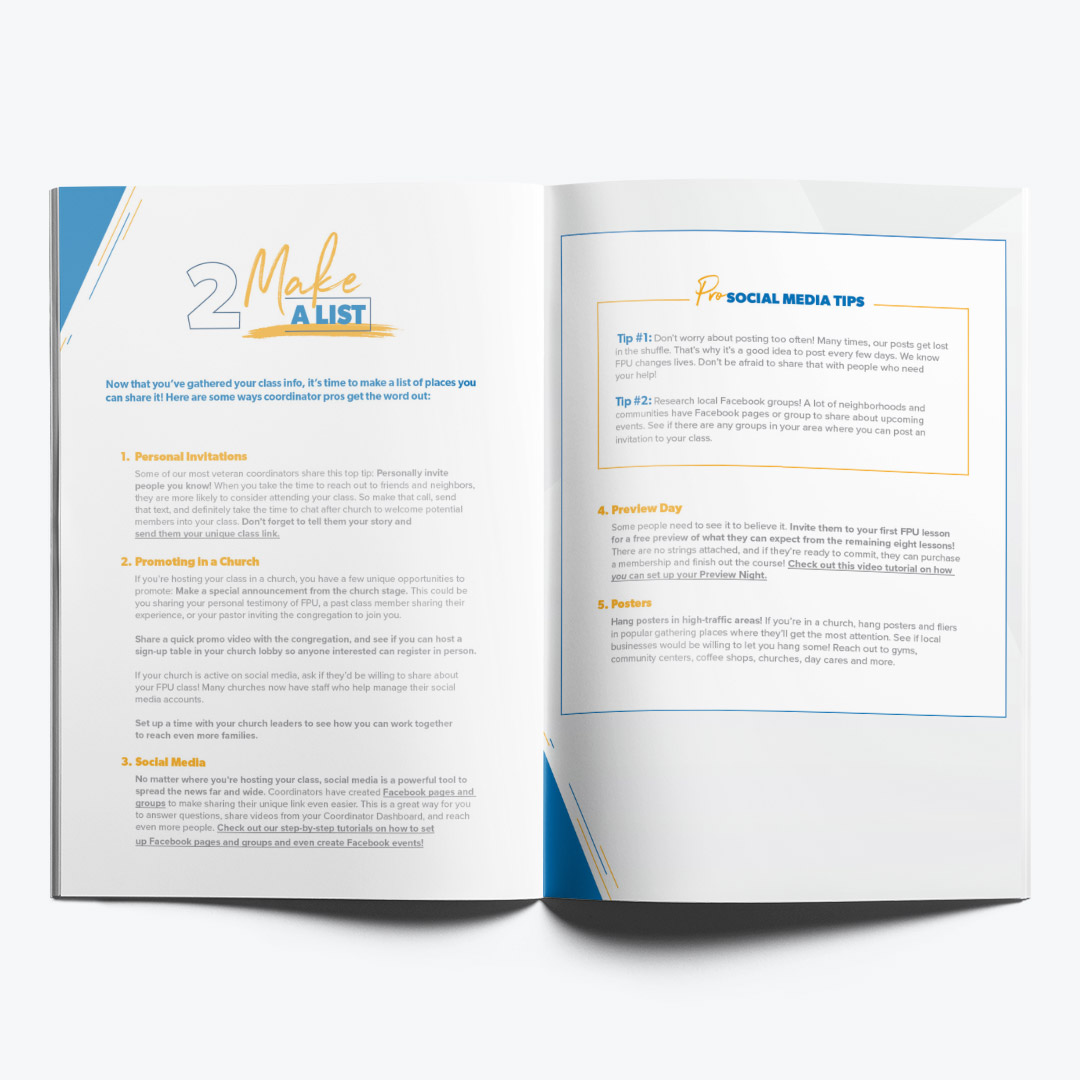 FPU Promo Crash Course
Step-by-step guide to reach more people.
Description
What is the FPU Promo Crash Course?
Your Step-by-Step Guide
The FPU Promo Crash Course includes five chapters featuring best practices from the greater community of FPU Coordinators. With this guide, you'll learn:
Chapter 1: Gathering Key Information About Your Class
Chapter 2: Getting the Word Out
Chapter 3: Using the Promotional Tools in Your Starter Guide
Chapter 4: Narrow Your Focus
Chapter 5: Follow-up
Solid Techniques Designed to Give You Immediate Results
Practical Methods for Spreading the Word
Learn how to personally invite someone to join your FPU class, how to promote your class at church, how to make the most of social media, where to hang your posters and more.
Understanding the Starter Guide
Learn what's included in your Starter Guide, plus which additional resources we've made available for you online.
Follow-up to See Real Results
Learn how to make the most of this common-sense technique to achieve big results.
Downloadable PDF
Your FPU Promo Crash Course PDF will be available for download in your order confirmation email after checkout. Simply click on the link to download the PDF to your device or computer.