Financial Peace University
Lakewood Church
Started Tuesday, June 5, 2018 7:00 PM
Lesson 1: Super Saving

June 5, 2018

Lesson 2: Relating With Money

June 12, 2018

Lesson 3: Cash Flow Planning

June 19, 2018

Lesson 4: Dumping Debt

June 26, 2018

Lesson 5: Buyer Beware

July 3, 2018

Lesson 6: The Role of Insurance

July 10, 2018

Lesson 7: Retirement and College Planning

July 17, 2018

Lesson 8: Real Estate and Mortgages

July 24, 2018

Lesson 9: The Great Misunderstanding

July 31, 2018
Coordinator
Lakewood Financial Ministry
Group Location
Lakewood Church
3700 Southwest Freeway, Houston, TX 77027
Group Notes
**When: Tuesdays from 7:00pm - 9:00pm, starting Tuesday June 5th ending Tuesday July 31st **Where: 3rd floor, Chapel **Parking: Free parking available in the B1 and B2 garages **Class Materials: Are required and may be purchased here or in the Lakewood Bookstore **Class Testimony: "I took the Financial Peace University class in 2017. I wanted to give you an update: Since taking FPU 5 months ago, I have paid off the remainder of my undergrad student loan, two credit cards, my car loan, AND I still have my $1000 emergency fund. I AM OFFICIALLY DEBT FREE, PRAISE GOD! AMEN! I've created a budget for the next year so that I can save enough to go to grad school without taking any loans. It was a huge paradigm shift into how I view and steward money."
Never Worry About Money Again
Financial Peace University will help you take control of your money, plan for your future, and transform your life.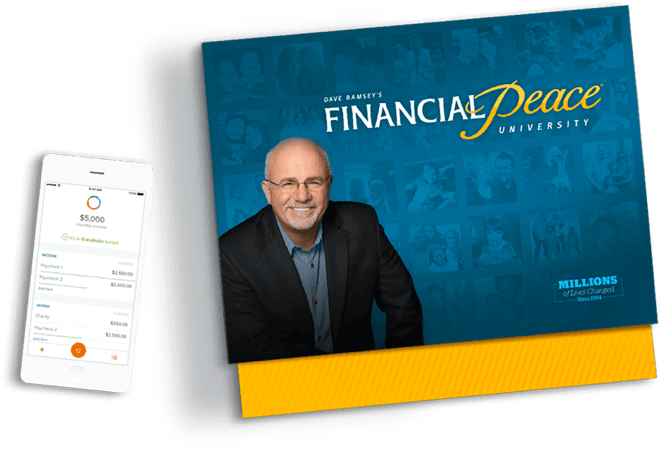 What is Financial Peace University
Financial Peace University is a nine-lesson, money-management class taught by America's most trusted financial guru, Dave Ramsey. Dave and his teaching team will walk you through the basics of budgeting, dumping debt, planning for the future, and much more. And now you can experience this life-changing group the way that's best for you: with other people in a local group, online at your own pace or both!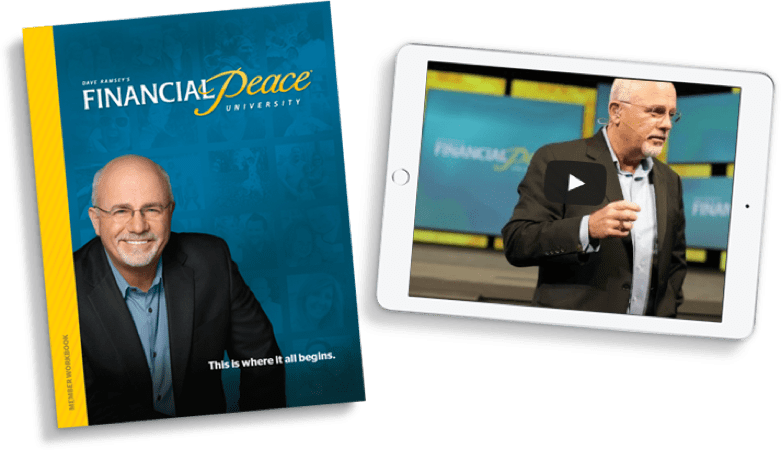 Every Financial Peace University membership includes:
Access to nine online video lessons
Access to local groups
Subscription to EveryDollar Plus, our premium budgeting tool ($99 value)
Member workbook for all nine lessons
New! Dave Ramsey's follow-up course, The Legacy Journey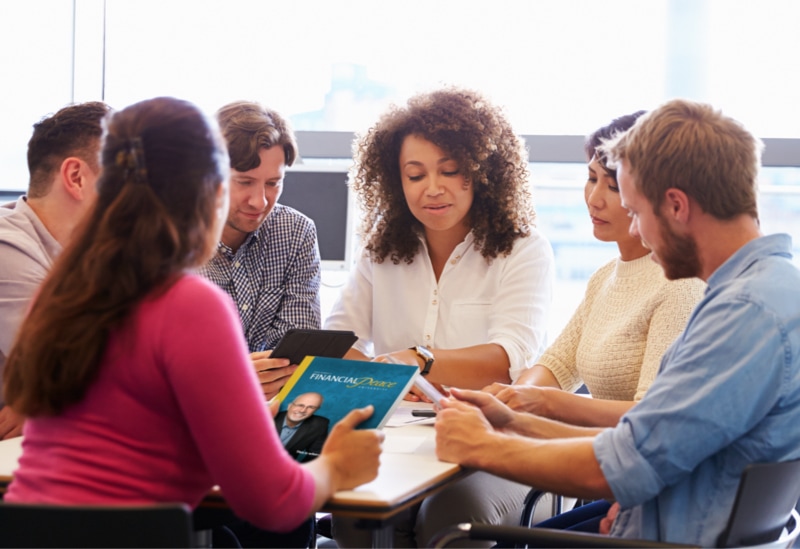 Join a Local Group for Your Greatest Life-Change
The best way to jump-start your financial journey and to see the most significant life-change is to join a local group and experience the group with other people. Groups typically meet for 90 minutes once a week for nine weeks and are led by a volunteer coordinator. The accountability and motivation you receive from discussing the lessons and meeting with people face-to-face is the key to changing your life!