Financial Peace University
Lakewood Church
Started Tuesday, June 5, 2018 7:00 PM
Lesson Title Date & Time
1. Super Saving

Jun 05, 2018 - 7:00 PM

2. Relating With Money

Jun 12, 2018 - 7:00 PM

3. Cash Flow Planning

Jun 19, 2018 - 7:00 PM

4. Dumping Debt

Jun 26, 2018 - 7:00 PM

5. Buyer Beware

Jul 03, 2018 - 7:00 PM

6. The Role of Insurance

Jul 10, 2018 - 7:00 PM

7. Retirement and College Planning

Jul 17, 2018 - 7:00 PM

8. Real Estate and Mortgages

Jul 24, 2018 - 7:00 PM

9. The Great Misunderstanding

Jul 31, 2018 - 7:00 PM
Coordinator
Lakewood Financial Ministry
Group Location
Lakewood Church
3700 Southwest Freeway, Houston, TX 77027
Group Notes
**When: Tuesdays from 7:00pm - 9:00pm, starting Tuesday June 5th ending Tuesday July 31st **Where: 3rd floor, Chapel **Parking: Free parking available in the B1 and B2 garages **Class Materials: Are required and may be purchased here or in the Lakewood Bookstore **Class Testimony: "I took the Financial Peace University class in 2017. I wanted to give you an update: Since taking FPU 5 months ago, I have paid off the remainder of my undergrad student loan, two credit cards, my car loan, AND I still have my $1000 emergency fund. I AM OFFICIALLY DEBT FREE, PRAISE GOD! AMEN! I've created a budget for the next year so that I can save enough to go to grad school without taking any loans. It was a huge paradigm shift into how I view and steward money."
With a Financial Peace Membership You'll Get ...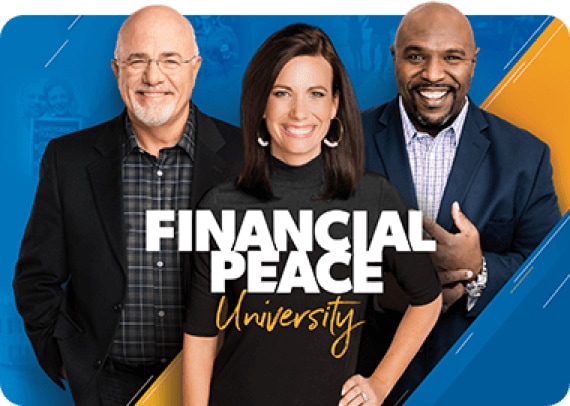 Financial Peace University Course
Nine video lessons featuring Dave Ramsey, Rachel Cruze, and Chris Hogan. Follow along in your workbook as they teach you:
Lesson 1: Build a Starter Emergency Fund and Learn How to Budget
Lesson 2: Pay Off All Debt
Lesson 3: Save a Fully Funded Emergency Fund
Lesson 4: Invest for the Future and Build Wealth
Lesson 5: Buyer Beware
Lesson 6: The Role of Insurance
Lesson 7: Retirement Planning
Lesson 8: Real Estate and Mortgages
Lesson 9: Living and Giving Like No One Else
Additional Course: Teach your kids to make wise financial decisions (six lessons)
Additional Course: Truly live and leave a legacy for generations to come (six lessons)
See Additional Lessons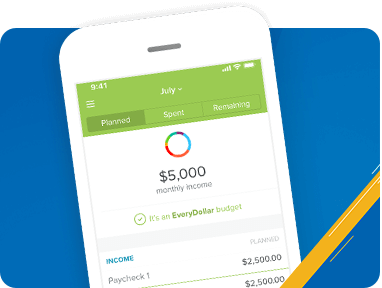 EveryDollar Plus
Our premium app makes creating and maintaining a monthly budget a breeze.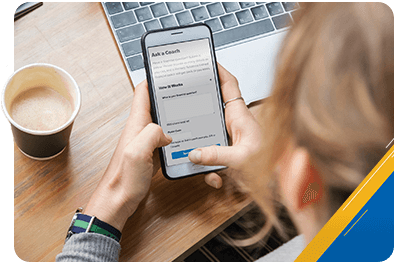 Ask a Coach
Expert financial coaches are available to answer your money questions.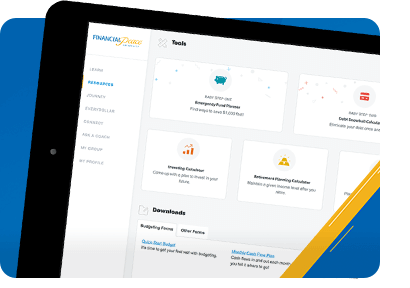 Access to FinancialPeace.com
Helpful tools. Encouraging community. Motivating content.