Financial Peace University
St John's United Methodist Church
Started Sunday, September 16, 2018 5:00 PM
Lesson 1: Super Saving

September 16, 2018

Lesson 2: Relating With Money

September 23, 2018

Lesson 3: Cash Flow Planning

September 30, 2018

Lesson 4: Dumping Debt

October 7, 2018

Lesson 5: Buyer Beware

October 14, 2018

Lesson 6: The Role of Insurance

October 28, 2018

Lesson 7: Retirement and College Planning

November 4, 2018

Lesson 8: Real Estate and Mortgages

November 11, 2018

Lesson 9: The Great Misunderstanding

November 18, 2018
Coordinator
David & Christie McKnight
Group Location
St John's United Methodist Church
8200 25th Avenue North, Texas City, TX 77591
Group Notes
Summer is almost over, and it's time to get control of your money before the holidays! Coordinators David and Christie McKnight have led 10 previous FPU sessions and coached dozens of couples and singles through the course. NOTE: This is a FLEX class which requires you to watch a 60 minute video online, at home, each week. Our class time will be about one hour each Sunday. Free childcare is available; the church is located across the highway from College of the Mainland next to Elmcroft Assisted Living. Not ready to make the nine-week commitment right now, but curious? Contact us for a ticket to attend the first night at no charge.
Registration Closed
---
This group is no longer accepting registrations. Please contact David & Christie McKnight with any questions.
Never Worry About Money Again
Financial Peace University will help you take control of your money, plan for your future, and transform your life.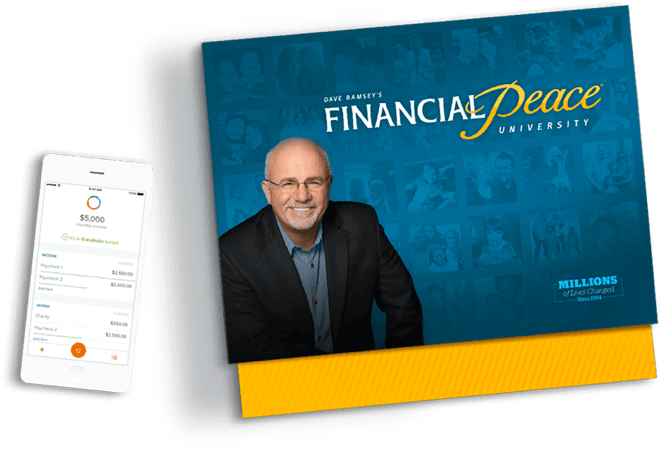 What is Financial Peace University
Financial Peace University is a nine-lesson, money-management class taught by America's most trusted financial guru, Dave Ramsey. Dave and his teaching team will walk you through the basics of budgeting, dumping debt, planning for the future, and much more. And now you can experience this life-changing group the way that's best for you: with other people in a local group, online at your own pace or both!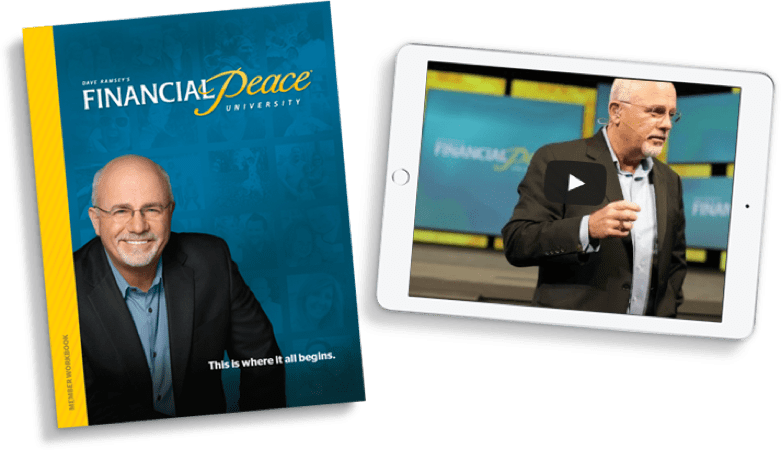 Every Financial Peace University membership includes:
Access to nine online video lessons
Access to local groups
Subscription to EveryDollar Plus, our premium budgeting tool ($99 value)
Member workbook for all nine lessons
New! Dave Ramsey's follow-up course, The Legacy Journey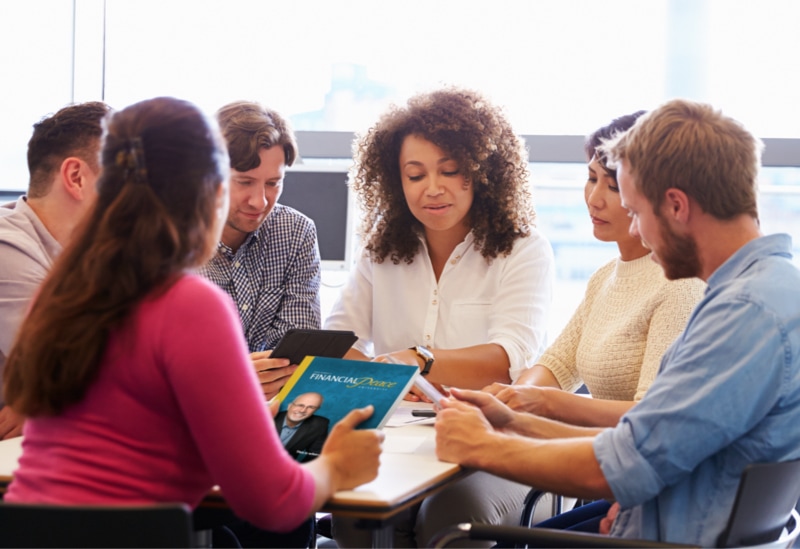 Join a Local Group for Your Greatest Life-Change
The best way to jump-start your financial journey and to see the most significant life-change is to join a local group and experience the group with other people. Groups typically meet for 90 minutes once a week for nine weeks and are led by a volunteer coordinator. The accountability and motivation you receive from discussing the lessons and meeting with people face-to-face is the key to changing your life!