Financial Peace University
Belton Nazarene
Started Wednesday, August 22, 2018 6:30 PM
Lesson 1: Super Saving

August 22, 2018

Lesson 2: Relating With Money

August 29, 2018

Lesson 3: Cash Flow Planning

September 5, 2018

Lesson 4: Dumping Debt

September 12, 2018

Lesson 5: Buyer Beware

September 19, 2018

Lesson 6: The Role of Insurance

September 26, 2018

Lesson 7: Retirement and College Planning

October 3, 2018

Lesson 8: Real Estate and Mortgages

October 10, 2018

Lesson 9: The Great Misunderstanding

October 17, 2018
Coordinator
Grant Birdwell
Group Location
Belton Nazarene
1701 Sparta Road, Belton, TX 76513
Group Notes
Class time is anticipated to be 90 minutes - dismissal is at 8 PM. Please sign up online for the class. Make sure you use the class link found via church promotions in order to pay the discounted price for the kit. See, if you were to purchase the kit on your own, it costs $129 instead of $109! If you join late or just want to sample the first class, that's okay, your materials will just arrive afterwards. Child care is provided -- please contact the coordinator or church to share the need you have in this regard. Please be sure to eat before the class unless you wish to wait until after class, food will not be provided. Contact Pastor Derek Whitten at 254-939-3404 (church office) or the BNaz FPU Class Coordinator Grant Birdwell at 318-332-1516 (personal cell) if you have any questions!
Registration Closed
---
This group is no longer accepting registrations. Please contact Grant Birdwell with any questions.
Never Worry About Money Again
Financial Peace University will help you take control of your money, plan for your future, and transform your life.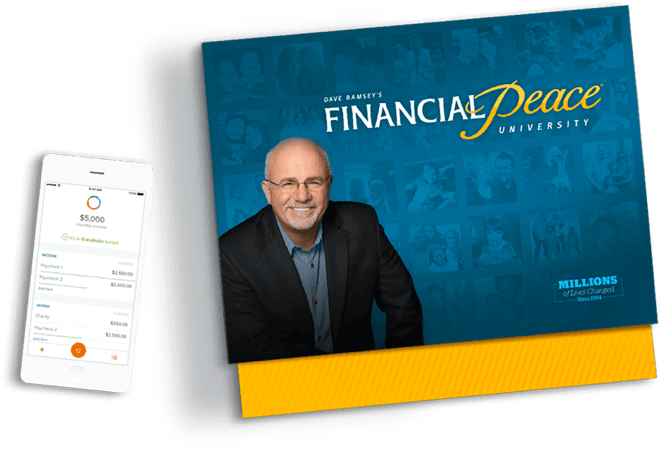 What is Financial Peace University
Financial Peace University is a nine-lesson, money-management class taught by America's most trusted financial guru, Dave Ramsey. Dave and his teaching team will walk you through the basics of budgeting, dumping debt, planning for the future, and much more. And now you can experience this life-changing group the way that's best for you: with other people in a local group, online at your own pace or both!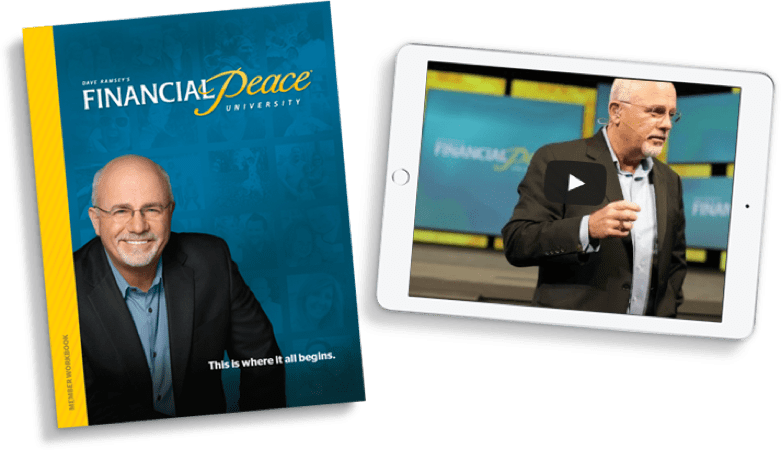 Every Financial Peace University membership includes:
Access to nine online video lessons
Access to local groups
Subscription to EveryDollar Plus, our premium budgeting tool ($99 value)
Member workbook for all nine lessons
New! Dave Ramsey's follow-up course, The Legacy Journey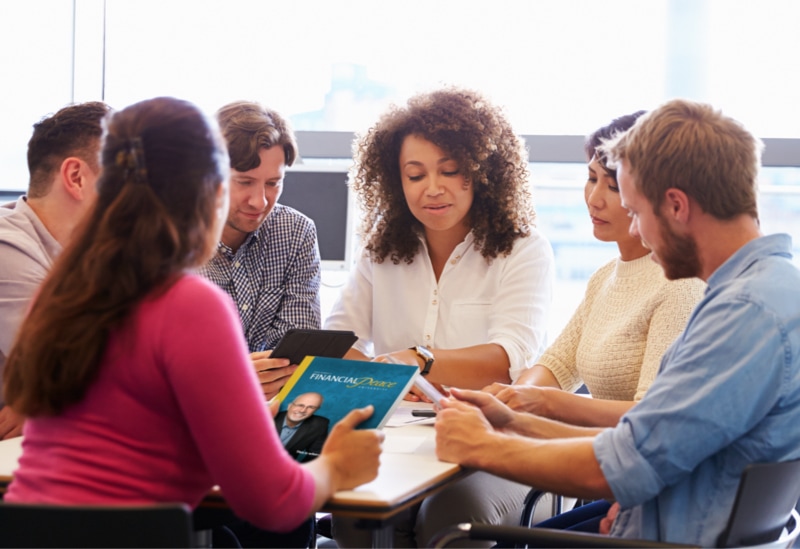 Join a Local Group for Your Greatest Life-Change
The best way to jump-start your financial journey and to see the most significant life-change is to join a local group and experience the group with other people. Groups typically meet for 90 minutes once a week for nine weeks and are led by a volunteer coordinator. The accountability and motivation you receive from discussing the lessons and meeting with people face-to-face is the key to changing your life!