Financial Peace University
Belton Nazarene
Started Wednesday, August 22, 2018 6:30 PM
Lesson Title Date & Time
1. Super Saving

Aug 22, 2018 - 6:30 PM

2. Relating With Money

Aug 29, 2018 - 6:30 PM

3. Cash Flow Planning

Sep 05, 2018 - 6:30 PM

4. Dumping Debt

Sep 12, 2018 - 6:30 PM

5. Buyer Beware

Sep 19, 2018 - 6:30 PM

6. The Role of Insurance

Sep 26, 2018 - 6:30 PM

7. Retirement and College Planning

Oct 03, 2018 - 6:30 PM

8. Real Estate and Mortgages

Oct 10, 2018 - 6:30 PM

9. The Great Misunderstanding

Oct 17, 2018 - 6:30 PM
Coordinator
Grant Birdwell
Group Location
Belton Nazarene
1701 Sparta Road, Belton, TX 76513
Group Notes
Class time is anticipated to be 90 minutes - dismissal is at 8 PM. Please sign up online for the class. Make sure you use the class link found via church promotions in order to pay the discounted price for the kit. See, if you were to purchase the kit on your own, it costs $129 instead of $109! If you join late or just want to sample the first class, that's okay, your materials will just arrive afterwards. Child care is provided -- please contact the coordinator or church to share the need you have in this regard. Please be sure to eat before the class unless you wish to wait until after class, food will not be provided. Contact Pastor Derek Whitten at 254-939-3404 (church office) or the BNaz FPU Class Coordinator Grant Birdwell at 318-332-1516 (personal cell) if you have any questions!
Registration Closed
---
This group is no longer accepting registrations. Please contact Grant Birdwell with any questions.
With a Financial Peace Membership You'll Get ...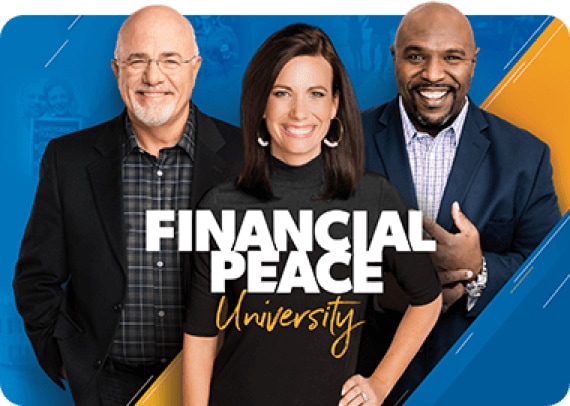 Financial Peace University Course
Nine video lessons featuring Dave Ramsey, Rachel Cruze, and Chris Hogan. Follow along in your workbook as they teach you:
Lesson 1: Build a Starter Emergency Fund and Learn How to Budget
Lesson 2: Pay Off All Debt
Lesson 3: Save a Fully Funded Emergency Fund
Lesson 4: Invest for the Future and Build Wealth
Lesson 5: Buyer Beware
Lesson 6: The Role of Insurance
Lesson 7: Retirement Planning
Lesson 8: Real Estate and Mortgages
Lesson 9: Living and Giving Like No One Else
Additional Course: Teach your kids to make wise financial decisions (six lessons)
Additional Course: Truly live and leave a legacy for generations to come (six lessons)
See Additional Lessons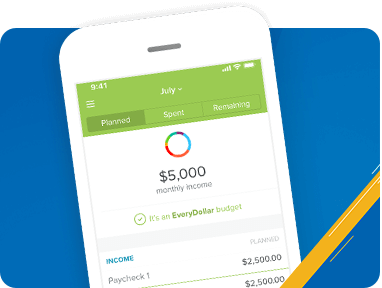 EveryDollar Plus
Our premium app makes creating and maintaining a monthly budget a breeze.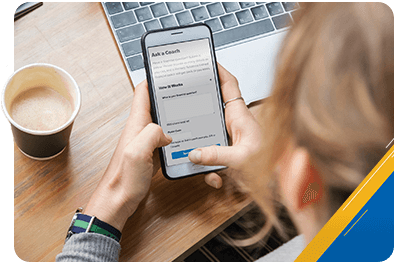 Ask a Coach
Expert financial coaches are available to answer your money questions.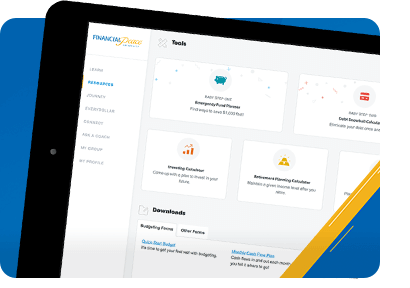 Access to FinancialPeace.com
Helpful tools. Encouraging community. Motivating content.