Financial Peace University
First Church of the Nazarene
Started Tuesday, September 25, 2018 6:30 PM
Lesson 1: Super Saving

September 25, 2018

Lesson 2: Relating With Money

October 2, 2018

Lesson 3: Cash Flow Planning

October 9, 2018

Lesson 4: Dumping Debt

October 16, 2018

Lesson 5: Buyer Beware

October 30, 2018

Lesson 6: The Role of Insurance

November 6, 2018

Lesson 7: Retirement and College Planning

November 13, 2018

Lesson 8: Real Estate and Mortgages

November 27, 2018

Lesson 9: The Great Misunderstanding

December 4, 2018
Coordinator
Kevin McAlexander
Group Location
First Church of the Nazarene
1501 Scott Street, Conway, AR 72034
Group Notes
Join us Tuesday nights at 6:30 PM for our fall class of FPU. Location and address are located at the top of this page. The class will be held in the small brick building behind the church. It faces Faulkner Street and has two doors; please use the one on the right. The cost is $100 for the class kit. I have the kits already, but during the registration process still, select "I need to purchase materials". Remember FPU alums are lifetime members and can participate at no charge when using your original materials! The new 9-week workbook is only $25, and it includes an activation code for the online resources used throughout this course. If childcare will be a challenge for you and your spouse both to participate, which is recommended, then message the coordinator. NOTE: Class is being stretched over 11 weeks as we must skip the 3rd Tuesday of each month.
Registration Closed
---
This group is no longer accepting registrations. Please contact Kevin McAlexander with any questions.
Never Worry About Money Again
Financial Peace University will help you take control of your money, plan for your future, and transform your life.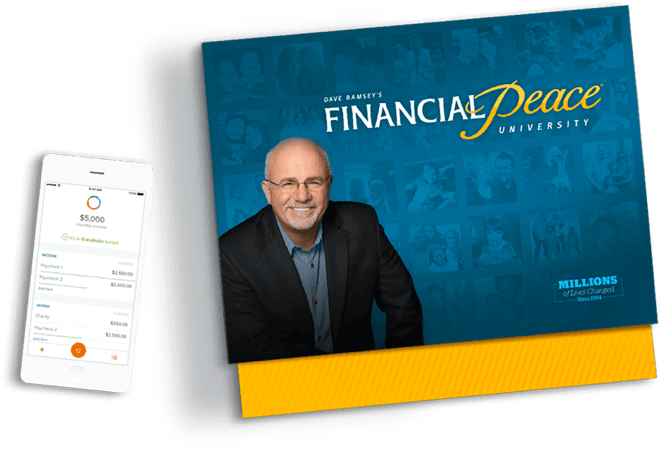 What is Financial Peace University
Financial Peace University is a nine-lesson, money-management class taught by America's most trusted financial guru, Dave Ramsey. Dave and his teaching team will walk you through the basics of budgeting, dumping debt, planning for the future, and much more. And now you can experience this life-changing group the way that's best for you: with other people in a local group, online at your own pace or both!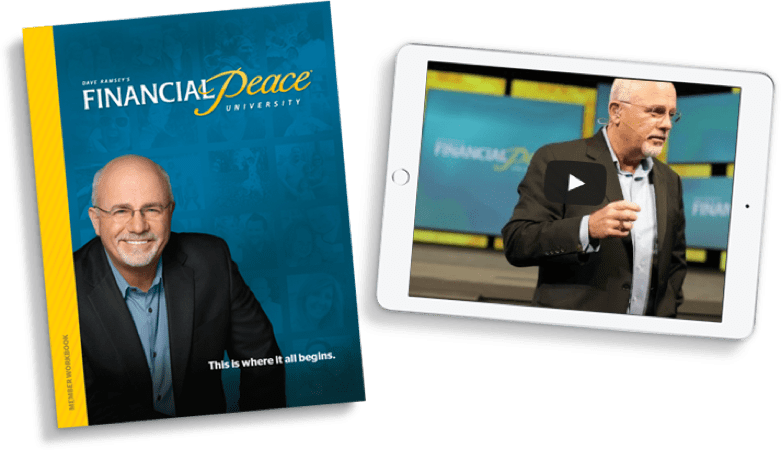 Every Financial Peace University membership includes:
Access to nine online video lessons
Access to local groups
Subscription to EveryDollar Plus, our premium budgeting tool ($99 value)
Member workbook for all nine lessons
New! Dave Ramsey's follow-up course, The Legacy Journey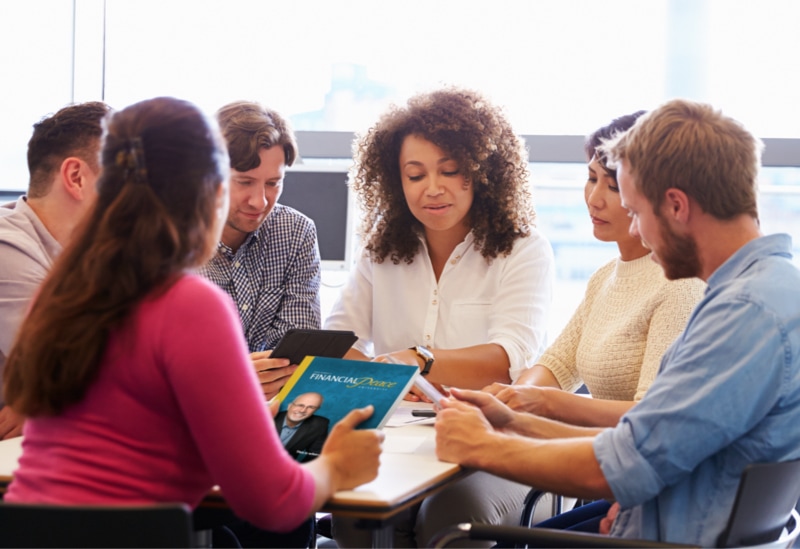 Join a Local Group for Your Greatest Life-Change
The best way to jump-start your financial journey and to see the most significant life-change is to join a local group and experience the group with other people. Groups typically meet for 90 minutes once a week for nine weeks and are led by a volunteer coordinator. The accountability and motivation you receive from discussing the lessons and meeting with people face-to-face is the key to changing your life!