Financial Peace University
Adult Life Training on the campus of Abundant Life, Fort Wayne
Starting Tuesday, February 12, 2019 7:00 PM
Lesson Title Date & Time
1. Super Saving

Feb 12, 2019 - 7:00 PM

2. Relating With Money

Feb 19, 2019 - 7:00 PM

3. Cash Flow Planning

Feb 26, 2019 - 7:00 PM

4. Dumping Debt

Mar 05, 2019 - 7:00 PM

5. Buyer Beware

Mar 12, 2019 - 7:00 PM

6. The Role of Insurance

Mar 19, 2019 - 7:00 PM

7. Retirement and College Planning

Mar 26, 2019 - 7:00 PM

8. Real Estate and Mortgages

Apr 02, 2019 - 7:00 PM

9. The Great Misunderstanding

Apr 09, 2019 - 7:00 PM
Group Location
Adult Life Training on the campus of Abundant Life, Fort Wayne
3301 East Coliseum Blvd., Fort Wayne, IN 46805
Group Notes
What could you do with all your money if you could actually keep most of your paycheck? With Dave Ramsey's Financial Peace University, you CAN take control of your money. Our next free public Financial Peace workshop starts Tuesday January 8,2019 at 7:00PM at Adult Life Training, Inc. on the beautiful campus of Abundant Life Church, 3301 E Coliseum Blvd, Fort Wayne, IN 46805. There is a different money topic each week. At the same time we will have another class, in a separate room, designed exactly for high school teens. The number one reason people quit college is not grades: it is DEBT! When a person leaves high school they are unprepared for the challenges they will encounter. Prepare your teen to Win with Money and Life! Bring them with you for their very own FPU-Teen class while you are in FPU.
Here's What You'll Get:
Accountability and encouragement with local group
Necessary materials to win on your journey
1 year of FREE access to tools that work the plan with you, including EveryDollar Plus (a $99 value)
Newly refreshed content, including two bonus courses
Buy Now
Already a member? Sign in to your account.
Already purchased? Enter your activation code.
With a Financial Peace Membership You'll Get ...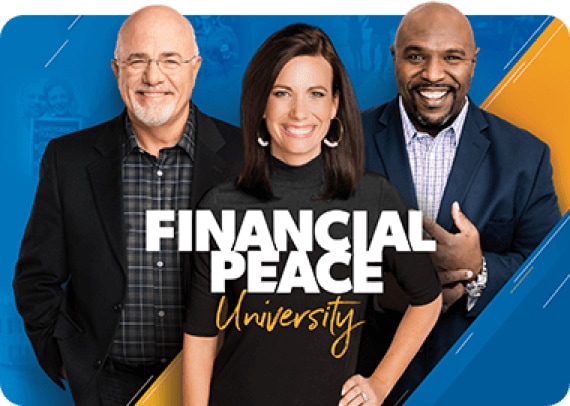 Financial Peace University Course
Nine video lessons featuring Dave Ramsey, Rachel Cruze, and Chris Hogan. Follow along in your workbook as they teach you:
Lesson 1: Build a Starter Emergency Fund and Learn How to Budget
Lesson 2: Pay Off All Debt
Lesson 3: Save a Fully Funded Emergency Fund
Lesson 4: Invest for the Future and Build Wealth
Lesson 5: Buyer Beware
Lesson 6: The Role of Insurance
Lesson 7: Retirement Planning
Lesson 8: Real Estate and Mortgages
Lesson 9: Living and Giving Like No One Else
Additional Course: Teach your kids to make wise financial decisions (six lessons)
Additional Course: Truly live and leave a legacy for generations to come (six lessons)
See Additional Lessons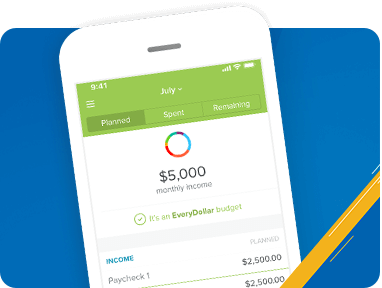 EveryDollar Plus
Our premium app makes creating and maintaining a monthly budget a breeze.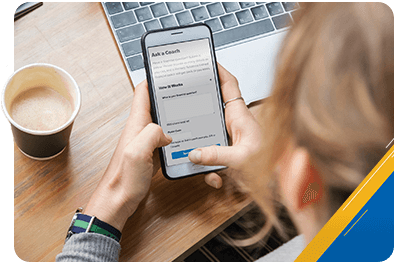 Ask a Coach
Expert financial coaches are available to answer your money questions.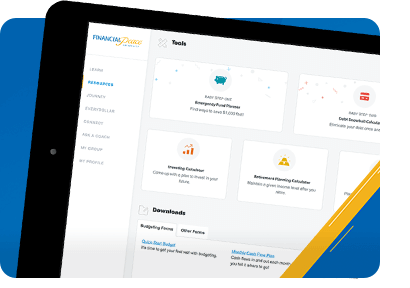 Access to FinancialPeace.com
Helpful tools. Encouraging community. Motivating content.