Financial Peace University
Onalaska Seventh-day Adventist Church
Starting Saturday, January 26, 2019 6:30 PM
Lesson Title Date & Time
1. Super Saving

Jan 26, 2019 - 6:30 PM

2. Relating With Money

Feb 02, 2019 - 6:30 PM

3. Cash Flow Planning

Feb 09, 2019 - 6:30 PM

4. Dumping Debt

Feb 16, 2019 - 6:30 PM

5. Buyer Beware

Feb 23, 2019 - 6:30 PM

6. The Role of Insurance

Mar 02, 2019 - 6:30 PM

7. Retirement and College Planning

Mar 09, 2019 - 6:30 PM

8. Real Estate and Mortgages

Mar 16, 2019 - 7:30 PM

9. The Great Misunderstanding

Mar 23, 2019 - 7:30 PM
Group Location
Onalaska Seventh-day Adventist Church
177 Kerr Road, Chehalis, WA 98532
Group Notes
Our class will be co-led by John Miller and Victor Onkoba. It will be located in the multi-purpose room of the Onalaska SDA Church. We will meet every Saturday night at 6:30PM, with the exception of the last two classes of the 9 weeks will meet at 7:30PM. Each class session runs about 1.5 hours. The class normally costs $129, but with bulk ordering we've brought it down to $100 per family. If you put these financial principles to practice, we will guarantee that your $100 investment into this class will come back to bless you families many times over. IF you aren't sure this class is for you-- come for our first class Jan 26 free. This is not a get rich quick plan at all. But it's about learning how to handle your money, God's way. The class presentations are fun and informative. The group discussions that follow are practical and hands on. Some scholarships are sometimes available to needy families, on a case-by-case basis. Come join us for this exciting and life changing class!
Success!
---
John Miller has been notified of your interest in this group and will be contacting you soon.
With a Financial Peace Membership You'll Get ...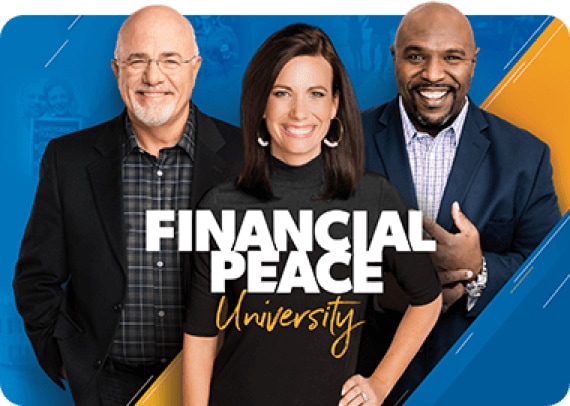 Financial Peace University Course
Nine video lessons featuring Dave Ramsey, Rachel Cruze, and Chris Hogan. Follow along in your workbook as they teach you:
Lesson 1: Build a Starter Emergency Fund and Learn How to Budget
Lesson 2: Pay Off All Debt
Lesson 3: Save a Fully Funded Emergency Fund
Lesson 4: Invest for the Future and Build Wealth
Lesson 5: Buyer Beware
Lesson 6: The Role of Insurance
Lesson 7: Retirement Planning
Lesson 8: Real Estate and Mortgages
Lesson 9: Living and Giving Like No One Else
Additional Course: Teach your kids to make wise financial decisions (six lessons)
Additional Course: Truly live and leave a legacy for generations to come (six lessons)
See Additional Lessons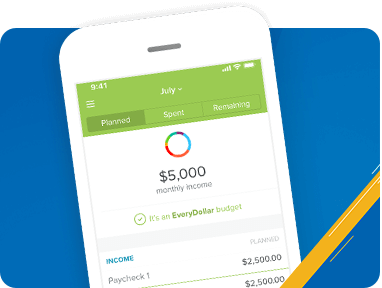 EveryDollar Plus
Our premium app makes creating and maintaining a monthly budget a breeze.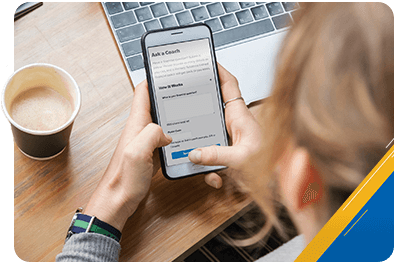 Ask a Coach
Expert financial coaches are available to answer your money questions.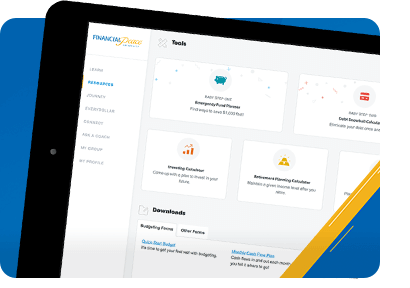 Access to FinancialPeace.com
Helpful tools. Encouraging community. Motivating content.