Financial Peace University
Our Lady of the Fields Roman Catholic Church
Starting Thursday, March 7, 2019 6:30 PM
Lesson Title Date & Time
1. Baby Step 1 & Budgeting

Mar 07, 2019 - 6:30 PM

2. Baby Step 2

Mar 14, 2019 - 6:30 PM

3. Baby Step 3

Mar 21, 2019 - 6:30 PM

4. Baby Steps 4, 5, 6, & 7

Mar 28, 2019 - 6:30 PM

5. Buyer Beware

Apr 04, 2019 - 6:30 PM

6. The Role of Insurance

Apr 11, 2019 - 6:30 PM

7. Retirement Planning

Apr 25, 2019 - 6:30 PM

8. Real Estate & Mortgages

May 02, 2019 - 6:30 PM

9. The Great Misunderstanding

May 09, 2019 - 6:30 PM
Group Location
Our Lady of the Fields Roman Catholic Church
1070 Cecil Avenue, Millersville, MD 21108
Group Notes
Do you buy things you don?t need to impress people you don?t know with money you don?t have? Jesus warned us against getting caught up in the cultural trends (Luke 12). He reminds us that God?s plan is better. For the one course fee, a couple can go together; parents can bring high schoolers from home; and you will have access to various online resources for the duration of the membership, including forums, videos, and post-class information. Curious? Cut, paste, and click this link address for more info: https://youtu.be/LARIYofffg8 And, be sure to scroll down here. Join us!
Here's What You'll Get:
Accountability and encouragement with local group
Necessary materials to win on your journey
1 year of FREE access to tools that work the plan with you, including EveryDollar Plus (a $99 value)
Newly refreshed content, including two bonus courses
Buy Now
Already a member? Sign in to your account.
Already purchased? Enter your activation code.
With a Financial Peace Membership You'll Get ...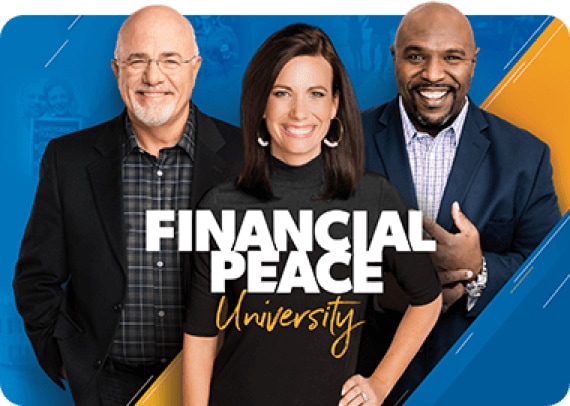 Financial Peace University Course
Nine video lessons featuring Dave Ramsey, Rachel Cruze, and Chris Hogan. Follow along in your workbook as they teach you:
Lesson 1: Build a Starter Emergency Fund and Learn How to Budget
Lesson 2: Pay Off All Debt
Lesson 3: Save a Fully Funded Emergency Fund
Lesson 4: Invest for the Future and Build Wealth
Lesson 5: Buyer Beware
Lesson 6: The Role of Insurance
Lesson 7: Retirement Planning
Lesson 8: Real Estate and Mortgages
Lesson 9: Living and Giving Like No One Else
Additional Course: Teach your kids to make wise financial decisions (six lessons)
Additional Course: Truly live and leave a legacy for generations to come (six lessons)
See Additional Lessons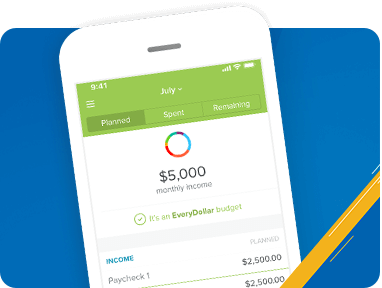 EveryDollar Plus
Our premium app makes creating and maintaining a monthly budget a breeze.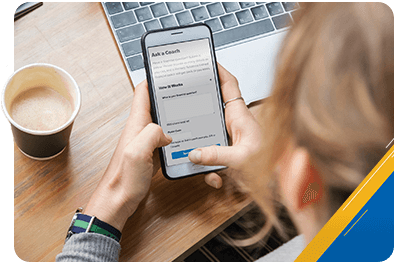 Ask a Coach
Expert financial coaches are available to answer your money questions.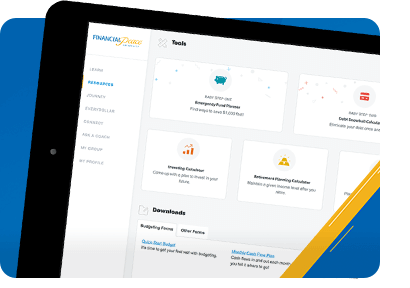 Access to FinancialPeace.com
Helpful tools. Encouraging community. Motivating content.