Financial Peace University
Plus So Much More
Get Financial Peace University as part of Ramsey+.
$129.99/year after 14-day free trial.
Cancel anytime. No drama. No hassle.
Have a pile of cash in the bank for emergencies. Say goodbye to car payments. Get out of debt for good.
If you're sick and tired of being sick and tired, then discover the money plan for real life that actually works.
Get our bestselling course.
Financial Peace University has helped nearly 6 million people discover the right way to handle money. Dave Ramsey, Rachel Cruze and Chris Hogan will show you how to save for emergencies, pay off debt, and build wealth so you can live like no one else. And it's now included with your Ramsey+ membership.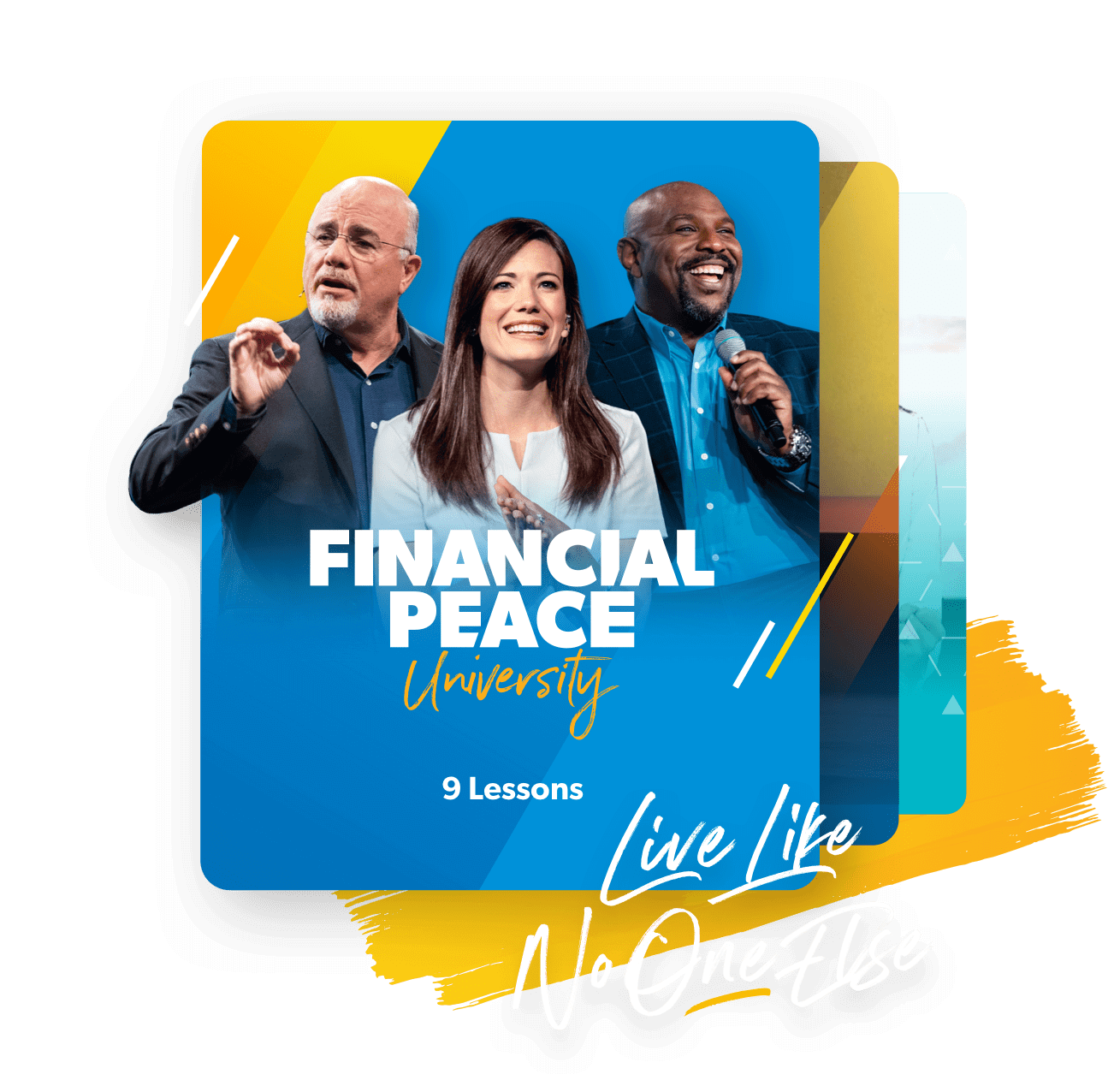 Financial Peace University is just the beginning.
With every step in your journey, there's something new to learn. Now, you can always know the next right step for your money. Our world-class speakers and content will give you a plan for every step along the way.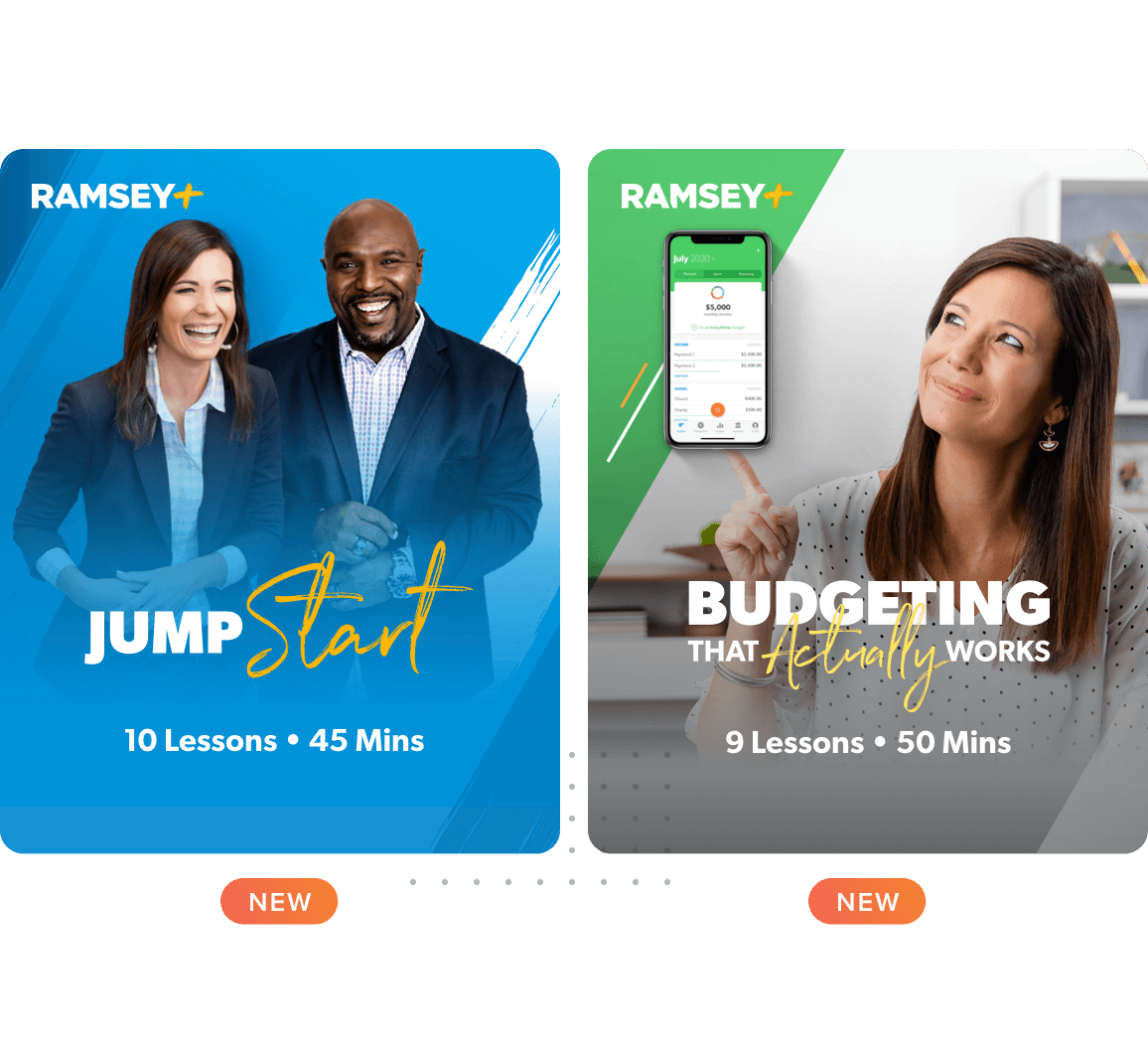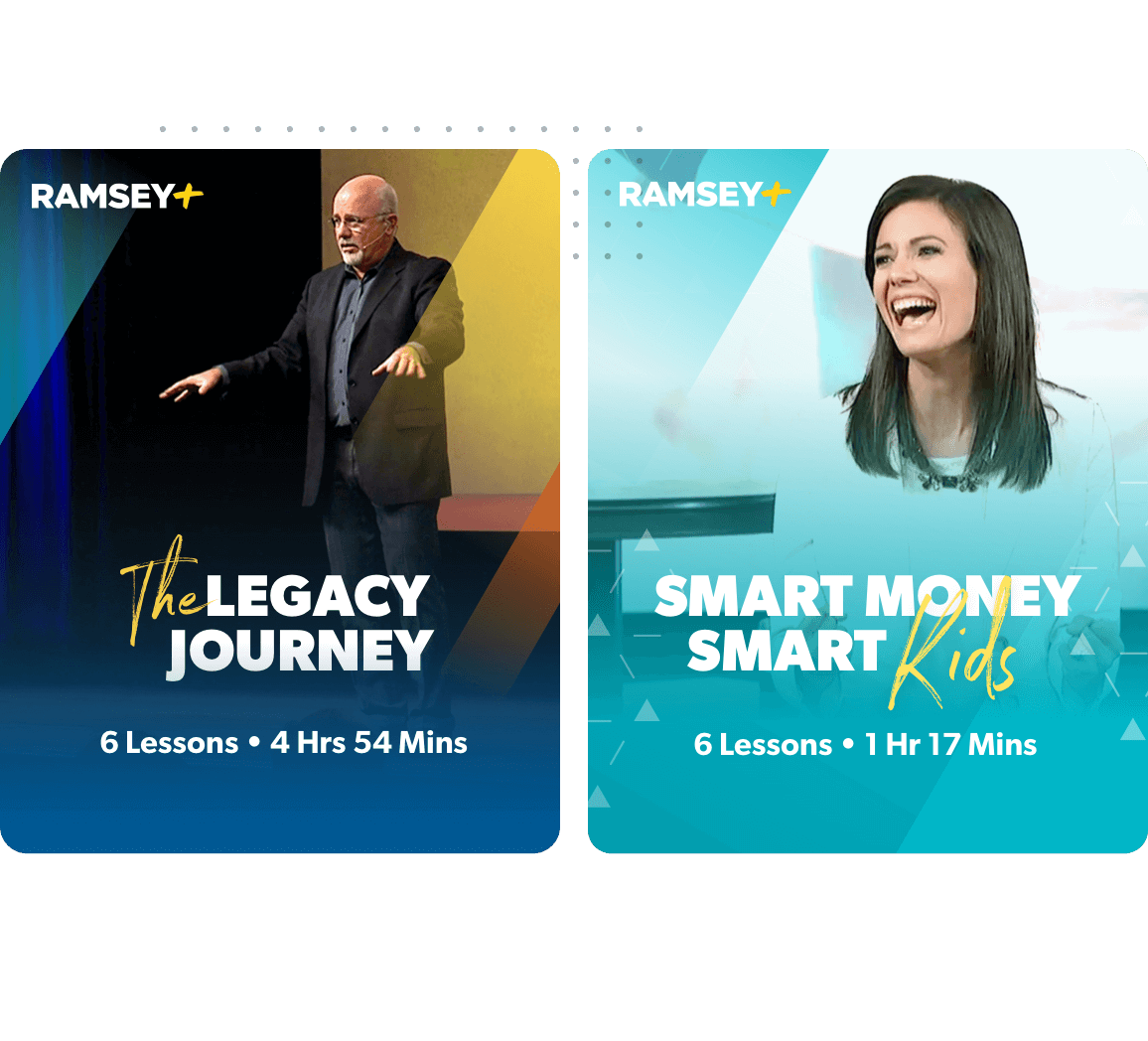 Start your free trial.
$129.99/year after free trial. Cancel anytime. No drama. No hassle.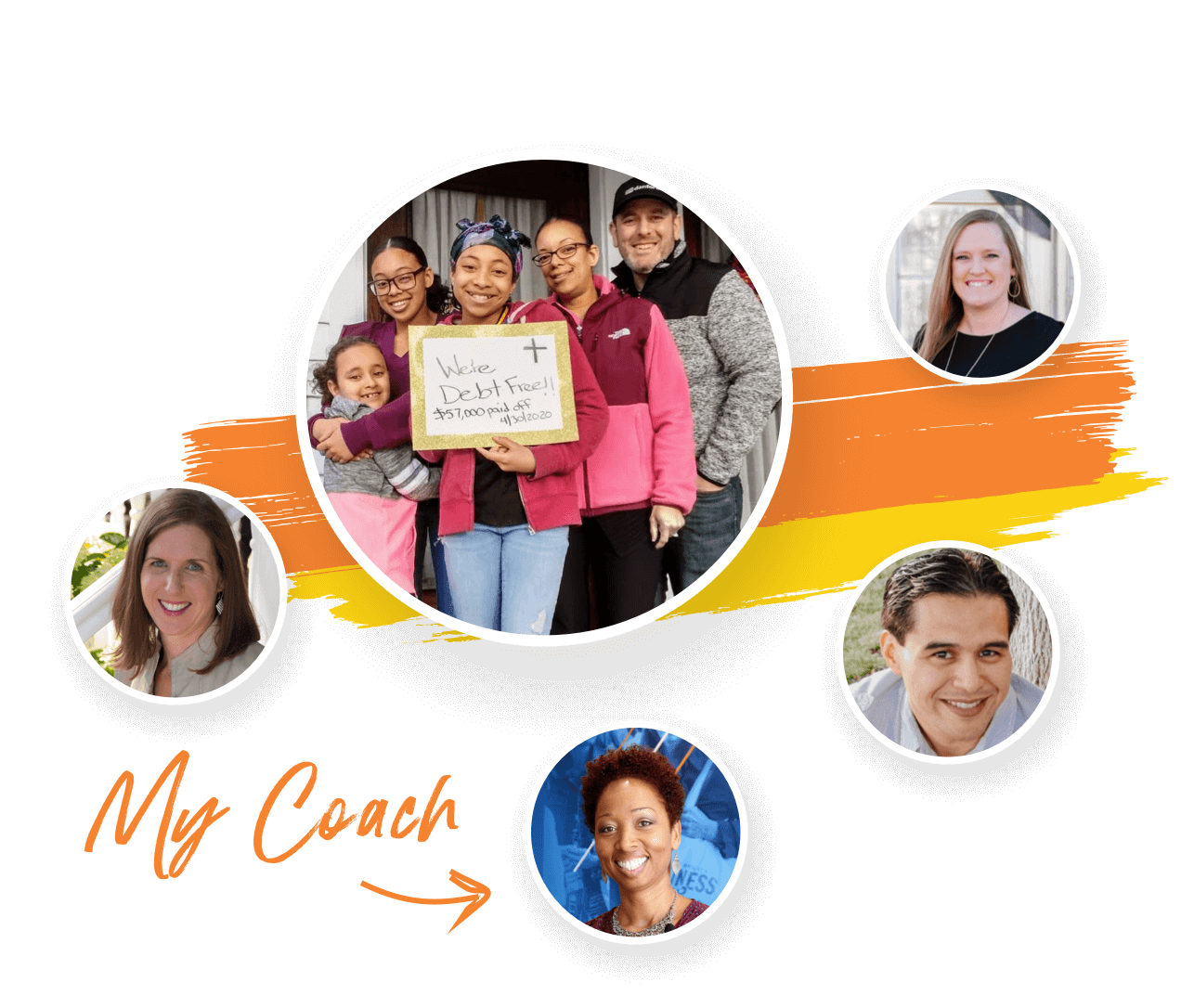 Get answers to your money questions.
You can learn a lot and still have questions, so we made it easy to get them answered with a Ramsey Preferred Coach. All you need to do is schedule a free coaching call to get straight answers for your specific situation.
$129.99/year after 14-day free trial.
Cancel anytime. No drama. No hassle.
In Case You Missed Anything
What is Ramsey+?
Ramsey+ is an all-access membership to our best money tools, apps and content. With Ramsey+ you'll discover how to take complete control of your money—and get the tools you need to make it happen. Your membership includes access to our online courses, including Financial Peace University, the premium version of EveryDollar, the BabySteps app, PLUS so much more.
Who is Ramsey+ for?
Ramsey+ is for people who need help or want to do better with money! It has the content, tools and resources you need to reach your money goals faster. Whether you're trying to get out of debt or save for retirement, Ramsey+ is here for the entire journey.
Is Ramsey+ three different apps?
Ramsey+ includes three different apps: FinancialPeace, EveryDollar and BabySteps. But you also get tons of other great features, like virtual groups with Financial Peace University, coaching resources, tailored content and budget reporting.
Can I get a subscription to only one app?
A Ramsey+ membership gives you access to all three amazing apps. It's like getting guac, queso and salsa for the price of one. We don't do individual app subscriptions.
Can I buy Ramsey+ as a gift for someone else?
You bet! Visit our store to purchase. When you check out, select "Send as a gift" and fill in the recipient's information at the bottom of the form. After you purchase, they will immediately receive an email with instructions on how to set up their account.
Can I share my membership with my spouse?
Yes! You can log in to multiple devices using the same username and password you created your account with.
How do I join a virtual class for Financial Peace University?
After you create your account, sign in to ramseyplus.com and click on the Learn tab. Select Start Financial Peace University, then Find a Class. You can search by day of the week and meeting time to find a class that fits your schedule. There are lots of classes starting up all the time!
Do I need a Ramsey+ membership if I've already taken Financial Peace University?
Yes. The good news is, we are updating our content and adding new courses and resources all the time. The better news is, we have tools that will help you every step of the way.
What happened to the Financial Peace Membership?
We took the Financial Peace Membership and made it a Ramsey+ membership. We added more content and put all of our bestselling tools together in one all-access package.
I've already got a subscription to EveryDollar Plus. Do I need to do anything to get Ramsey+?
Nope, you're good to go! Just sign in to ramseyplus.com or any of the apps using your EveryDollar account info.
Does Ramsey+ help me even if I'm not in debt?
Absolutely! With Ramsey+, you'll learn all about the 7 Baby Steps. This is the money plan for real life—ALL of your life. Getting out of debt isn't the peak of your money journey. It's just the beginning.
Is $129.99 really worth it?
We know it is. Following the 7 Baby Steps, the average household finds $332 after their first month of budgeting. In the first 90 days, the average household pays off $5,300 in debt and puts $2,700 into savings. And that's just in the first three months! Imagine what you can do after that.